BANDAR ABBAS HORMOZ HOTEL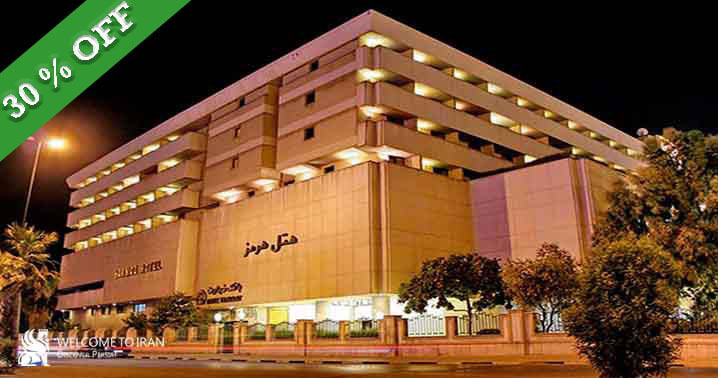 Address: :
Hormoz Hotel, Enghelab Square, Imam Khomeini Boulevard, Bandar Abbas
Description:
Hotel Hormoz Bandar Abbas is a group of Aria hotels on the Persian Gulf Coast. This 5 star hotel has been renovated in 2015 and has 374 bedrooms and 750 beds in double and triple rooms, suites now. This Hotel has several restaurants with different appearance and menu. Firoozeh, Sabz (green) Marjan (coral), Darya (sea) and Nakhl (palm) garden are hotel restaurants which the Sabz restaurant is the most beautiful with sea view. The Darya restaurant is used for celebrations and ceremonies and the Nakhl garden welcome to the guests in native style and traditional decoration.
The Bandar Abbas Hormoz Hotel tries to meet international standards and has succeeded in obtaining a Customer Satisfaction (C.S) and a Safe For Tourist (SFT) certificate. This certificates represent the quality management in the hospitality industry and tourism in order to provide safe environment for tourists. The Hormoz Shopping Center offers a range of brand that is unique to the hotel. If you want to use the sports service you will find a sauna, jacuzzi, spa room and tennis.
rate and comment
Service Include
FEATURES

Dry Cleaning/Laundry Service, Automated Teller Machine, Free Newspaper, Parking space around the Hotel, Shopping Center, Library, Elevator, Lobby, Barber Shop, Parking Space in the Hotel, Coffee Net, Handicrafts Shop, Children Playground, Praying Room
FOOD AND DRINKS

Restaurant in Hotel, Traditional Restaurant, Coffee Shop, Outdoor Restaurant
SPORTS AND RECREATION

Indoor Swimming pool, Spa Services, Tennis Court, Billiard Hall