CHALUS KOUROSH HOTEL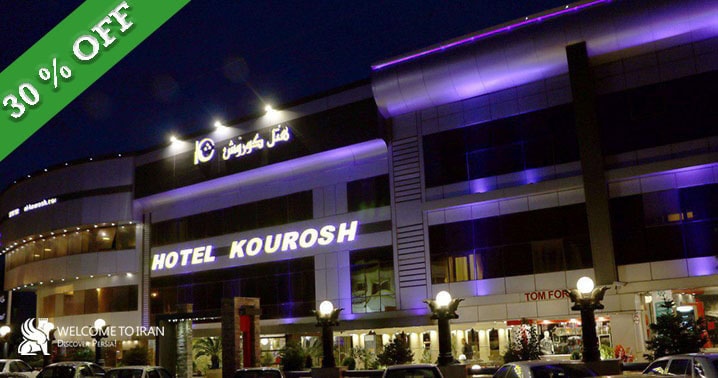 Address:  :
2nd kilometer of Chalus to Nowshahr Road, Mazandaran
Description: 
Chalous Koroush Hotel is a 3 star hotel in the city which was founded in 1976 and renovated in 2012. This hotel offering guests high quality services and facilities. The hotel's outdoor pool surrounded by pergolas is an ideal place for guests to relax and enjoy. Other facilities and services of Koroush Hotel include Fast Food, a restaurant, ceremonial hall, outdoor and indoor coffee shop, parking, billiard room, swimming pool, sauna and jacuzzi which offers a hearty experience.
If you would like to visit the attractions around the hotel, you can go to the Sea Radio Beach, the forest around the hotel or the resort of Namak Abrud and use the watering equipment and telecabin.
rate and comment
Service Include
FEATURES

High-speed Internet, Praying Room
FOOD AND DRINKS

Restaurant in Hotel, Fast Food Restaurant, Coffee Shop
CONFERENCE AND MEETINGS

SPORTS AND RECREATION

Outdoor Swimming Pool, Indoor Swimming pool, Jacuzzi, Steam Room,Billiard Hall