ISFAHAN ASEMAN HOTEL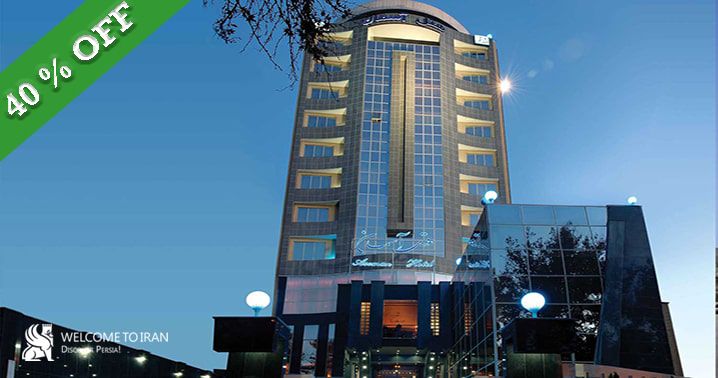 Address:  :
Across from Metal Bridge, Motahari Street, Isfahan Province, Isfahan.
Description:
Isfahan Aseman Hotel is one of the most popular hotels in this city, which opened in 2005 on Tourism World Day. , which is under supervision Arya Hotels Group. This four-star hotel has 93 rooms and suites. The hotel's restaurant serves a variety of Persian and foreign cuisine with a beautiful view of the city and you can enjoy Zayandeh rood landscape while eating. Other hotel services include Landry, 24-hour room service, central and fax system, sports facilities such as an indoor swimming pool, a sauna, and steam room, Jacuzzi and massage room, coffee shop, parking, and taxi service. In addition, if you plan to hold a seminar and conference, use the conference hall of the hotel with all its equipment. Isfahan Aseman Hotel is located next to Zayandeh Rood and offers great access to Isfahan attractions like Naqsh-e Jahan Square, Khaju Bridge, Sio Se Pol.
rate and comment
Service Include
FEATURES

High-speed Internet, Air Conditioning, Dry Cleaning/Laundry Service, Automated Teller Machine, Free Breakfast, Free Newspaper, 24 Hour Room Service, Taxi Center, Elevator, Lobby, Parking Space in the Hotel, Coffee Net, Handicrafts Shop, Praying Room
FOOD AND DRINKS

Restaurant in Hotel, Coffee Shop, Fast Food Restaurant
CONFERENCE AND MEETINGS

Conference Hall, Banquet Hall
SPORTS AND RECREATION

Indoor Swimming pool, Jacuzzi, Dry Sauna, Steam Room