ISFAHAN GHASR MONSHI BOUTIQUE HOTEL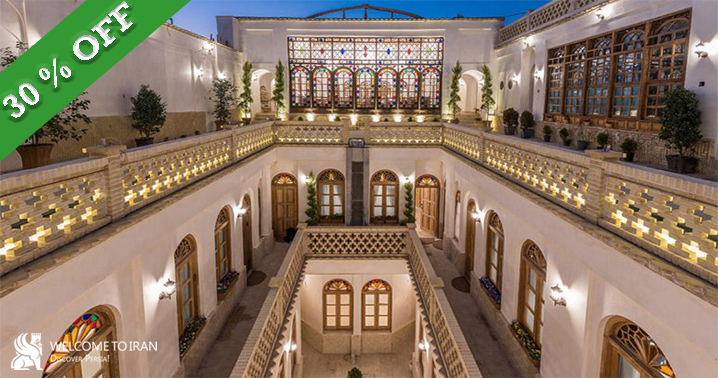 Address: :
Ghasre Monshi Alley, NearFarshadi Street, Neshat Street, Isfahan
Description:
Isfahan Ghasr Monshi boutique Hotel is located in an old neighborhood of the same name. The hotel belonged to one of the Qajar ministers who was rebuilt in 2016 and used as a hotel. The hotel rooms include single, double and triple rooms and some more luxurious rooms called Qajar, Ayeneh(Mirror) and Safavid. In addition to the rooms, there is a beautiful and well-equipped suite for VIP guests. The restaurant serves a variety of traditional cuisine with desserts, salads and snacks in a pleasant atmosphere. Ghasr Monshi Boutique Hotel is far from any modernity and takes you to the heart of history to rest for some days. However, all the facilities are provided for hospitality. Hotel is near of Naqsh- Jahan Square so you will have a visit of the monuments around the square included Ali Qapu Palace, Sheikh Lotfollah Mosque and Abbasi Great Mosque.
rate and comment
Service Include
FEATURES

High-speed Internet, Free Breakfast, Lobby, Traditional Bath
FOOD AND DRINKS