ISFAHAN PIROOZI HOTEL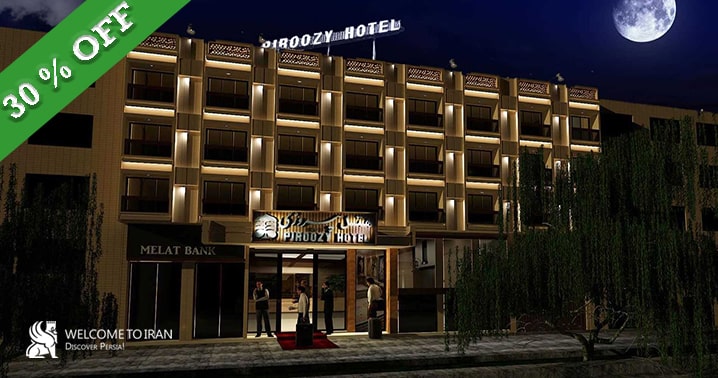 Address:  :
Chahar Bagh Paeen Street, Imam Hosein Square, Isfahan Province, Isfahan
Description:
Isfahan Piroozi Hotel is located in the city center with an experience of over 40 years and which became one of the most popular and first choice for travelers to stay. The hotel is in close proximity to Chehel Sotoun Palace, Naqsh-e Jahan Square, Hasht Behesht palace and other Isfahan attractions. Isfahan Piroozi Hotel has 96 rooms on five floors that can accommodate 225 people in general. The traditional food of Isfahan is called Beriuni and the best restaurants serving this food are near the hotel. However, if you would like to save time, you can use the hotel restaurant that prepares your high-quality Iranian cuisine. The hotel's coffee shop is also a good place for your friendly appointments. The Hotel is equipped with a conference and celebrations hall.
rate and comment
Service Include
FEATURES

High-speed Internet, Air Conditioning, Dry Cleaning/Laundry Service, Automated Teller Machine, Free Breakfast, Free Newspaper, 24 Hour Room Service, Taxi Center, Elevator, Lobby, Parking Space in the Hotel, Rooms with Jacuzzi, Handicrafts Shop, Praying Room
FOOD AND DRINKS

Restaurant in Hotel, Coffee Shop, Outdoor Restaurant, Traditional Restaurant
CONFERENCE AND MEETINGS

Conference Hall, Banquet Hall