KAYA LALEH PARK HOTEL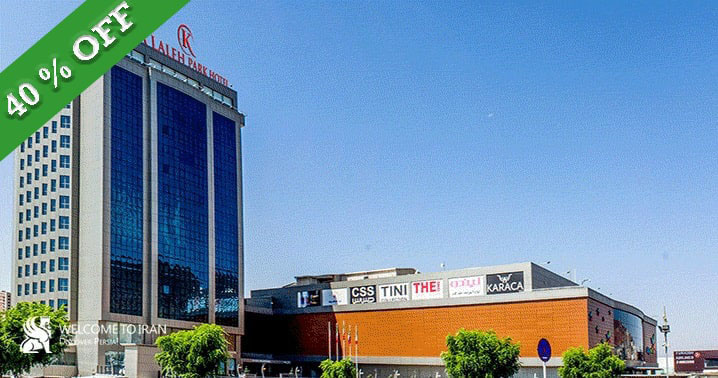 Address: :
Shahid Fahmideh Square, Pasdaran highway,Tabriz, East Azarbaijan
Description:
Tabriz Five Star Laleh Kaya Park Hotel is a hotel with a different style than Iranian hotels and is undoubtedly the first and the most popular of Tabriz. This hotel is one of the chain of Kaya hotels, the largest chain hotels in Turkey with a 30-year history which opened in 1395 and offering truly five star services.
The glass façade, the stylish and simple lobby, layout and color scheme of the rooms, experienced staff and hotel facilities will give you a unique emotion.
The luxurious Laleh Park Kaya Hotel which serves a variety of Iranian and international cuisine. Conference hall with all the facilities is ready to serve guests. A large sports complex with gym, swimming pool, sauna and jacuzzi, and many other services have all formed a very complete and luxurious suite to offer the best service according to international standards.
One of the unique features of the Kaya Hotel is neighborhood to the Kaya shopping mall. This multi-storey shopping mall has large stores, with the most up-to-date goods available in the world. This hotel and shopping center are managed and are connected to each other from inside the hotel.
rate and comment
Service Include
FEATURES

High-speed Internet, Air Conditioning, Business services, Dry Cleaning, Laundry Service, Shopping Center, Medical Services, Taxi Center, Elevator, Lobby, Parking Space in the Hotel, Turkish bath
FOOD AND DRINKS

Restaurant in Hotel, Coffee Shop
CONFERENCE AND MEETINGS

Conference Hall, Meeting Room, Banquet Hall
SPORTS AND RECREATION

Spa Services, Jacuzzi, Dry Sauna, Steam Room, Fitness Gym