KERMAN GOVASHIR HOTEL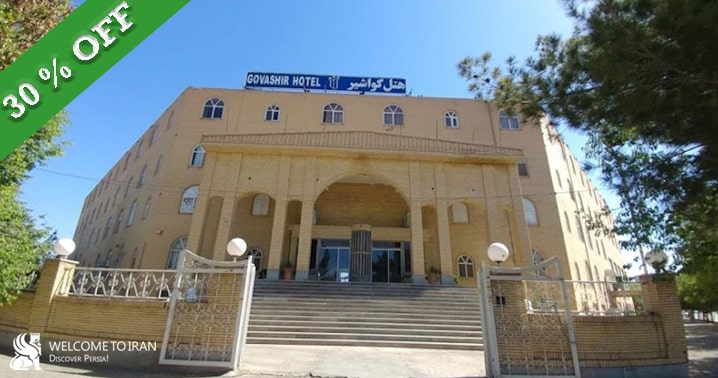 Address: :
Govashir Hotel, Corner of Imam Hossein Boulevard, Imam Khomeini Highway, Kerman.
Description:
Kerman Govashir Hotel was renovated in 2012 and has a clean space. This 3-star hotel offers affordable services with low price. The hotel rooms including single, twin, triple and suites, with refrigerators, furniture, bedroom and air conditioning. The airport is close to the hotel, but if you are traveling with your private vehicle, you can use the hotel parking. Kerman Govashir Hotel has a conference room, laundry service, a taxi service and a 24-hour room service and billiard hall. During your stay, you can visit Kerman attractions such as Ganjali Khan Complex, Jebelieh Dom or Fath Abad Garden. Kerman is a vast province with plenty of attractions that you can spend for several days.
rate and comment
Service Include
FEATURES

High-speed Internet, Dry Cleaning/Laundry Service, Free Breakfast, 24 Hour Room Service, Taxi Center, Elevator, Lobby, Parking Space in the Hotel, Safety Box in Lobby
FOOD AND DRINKS

Restaurant in Hotel, Coffee Shop
CONFERENCE AND MEETINGS

SPORTS AND RECREATION