KISH MARINA PARK HOTEL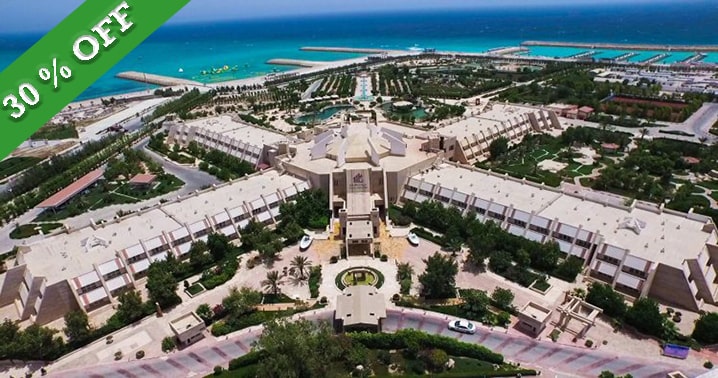 Address:  :
Marina Park Hotel - Near Twin Towers, Marjan Boulevard- Kish
Description: 
Kish Marina Hotel is the most luxurious hotel in the island and each guest will have a dreamy stay.  This hotel is located in one of the best location in Kish; on the sides of the Persian Gulf Coral Coast. Its area surrounded by plant species and water fountains and its known as "Park". The hotel building is magnificent and its architecture attracts everyone. The hotel has 8th line in two floors, 4 lines called Orkideh, Niloufar, Marjan and Pamchal on the first floor and 4 other lines is on the ground floor; half of it contain rooms and suites and the other half Includes a spa, massage, Jacuzzi, pool and tennis court. There are a number of rooms overlooking with sea view and staying in them will be unforgettable. The hotel's restaurant serves a variety of Iranian, foreign and seafood dishes. The Marina Park Hotel also has halls for organizing ceremonies, celebrations and conferences that applicants must book in advance. If you are looking for water sports, you can use the hotel's water park which offers a variety of watery entertainment and an unbelievable excitement for guests.
rate and comment
Service Include
FEATURES

High-speed Internet, Air Conditioning, Business services, Dry Cleaning/Laundry Service, Automated Teller Machine, 24 Hour Room Service, Parking space around the Hotel, Shopping Center, Elevator, Lobby, Car Rentals, Parking Space in the Hotel, Coffee Net, Access to Sea, Safety Box in Lobby, Children Playground, Praying Room
FOOD AND DRINKS

Restaurant in Hotel, Coffee Shop
CONFERENCE AND MEETINGS

Conference Hall, Meeting Room
SPORTS AND RECREATION

Indoor Swimming pool, Spa Services, Jacuzzi, Tennis Court, Dry Sauna, Steam Room, Rooms with Jacuzzi, Water Complex, Fitness Gym