KISH TORANJ HOTEL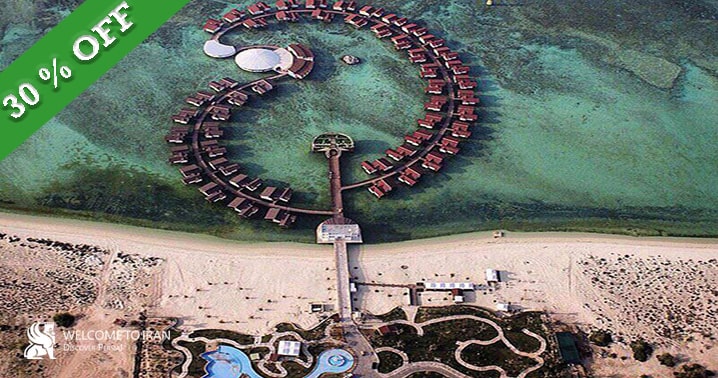 Address:  :
Toranj Hotel, first of Jahan Avenue, Jasak Square, Kish
Description: 
Kish Narenj Hotel is one of the most luxurious hotels in Iran opened in 2016. The hotel is located in two phases of the water-sea suites and the coastal building that second phase is under construction. The Suites offer you luxury services on the Gulf waters and make you a dreamy stay. From the above perspective, the shape of the suites is similar to the Bote jeghe or curved cypress; the symbol of Iran.
The other architectural features of the hotel is the glass floor of the suites, which allows you to see the sea flora and fauna. In addition to the suites, the restaurant's floor is also glass. Eating food on the Persian Gulf is a unique experience that you can found at this particular luxury hotel in Kish. Everything makes you surprised and exited from the architecture and shape of the hotel to the restaurant and hotel services.
rate and comment
Service Include
FEATURES

High-speed Internet, Air Conditioning, Baby Sitting Service, Dry Cleaning/Laundry Service, Automated Teller Machine, Free Newspaper, Parking space around the Hotel, 24 Hour Room Service, Medical Services, Taxi Center, Lobby, Car Rentals, Hair Salon, Parking Space in the Hotel, Access to Sea, Safety Box in Lobby, Praying Room
FOOD AND DRINKS

Outdoor Restaurant, Coffee Shop, Fast Food Restaurant, Traditional Restaurant, Italian Restaurant
CONFERENCE AND MEETINGS

Conference Hall, Meeting Room, Banquet Hall
SPORTS AND RECREATION

Spa Services, Tennis Court, Billiard Hall, Rooms with Jacuzzi, Water Complex, Diving Club, Foosball Table, Table Tennis, Fitness Gym, Volleyball Court, Children Playground