MASHHAD INTERNATIONAL QASRE TALAEI HOTEL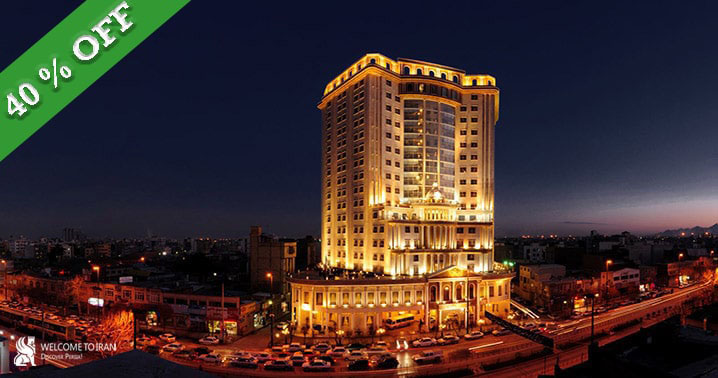 Grade:  :
Five Stars, Grade T
Location: :
Khorasan Razavi
Address:  :
Between 34th and 36th Imam Reza Street, Imam Reza Street, Mashhad
Description:
Mashhad International Qasre Talaei Hotel is located just 13 km from the airport. The hotel has 610 units, including 40 single rooms, 170 royal double rooms, 180 connect rooms, 100 suites, 60 royal apartments, 40 deluxe president rooms and 20 princess rooms.
The hotel offers internet, satellite TV, refrigerator in room, restaurants, parking, free airport transfer, banking services, currency exchange, banquet rooms, travel agency, conference hall, amphitheater, business center, activity center, swimming pool, sauna, concierge and beauty salon.
rate and comment
Service Include
FEATURES

High-speed Internet, Air Conditioning, Baby Sitting Service, Dry Cleaning/Laundry Service, Automated Teller Machine, Free Newspaper, Parking space around the Hotel, 24 Hour Room Service, Library, Medical Services, Taxi Center, Elevator, Lobby, Car Rentals, Barber Shop, Hair Salon, Parking Space in the Hotel, Coffee Net, Handicrafts Shop, Traditional Bath, Turkish Bath, Safety Box in Lobby, Praying Room, Currency Exchange
FOOD AND DRINKS

Restaurant in Hotel, Coffee Shop, Outdoor Restaurant, Fast Food Restaurant, Traditional Restaurant
CONFERENCE AND MEETINGS

Meeting Room, Conference Hall, Banquet Hall
SPORTS AND RECREATION

Fitness Gym, Children Playground, Indoor Swimming pool, Spa Services, Jacuzzi, Dry Sauna, Steam Room, Billiard Hall