NAMAK ABRUD VENUS PLUS HOTEL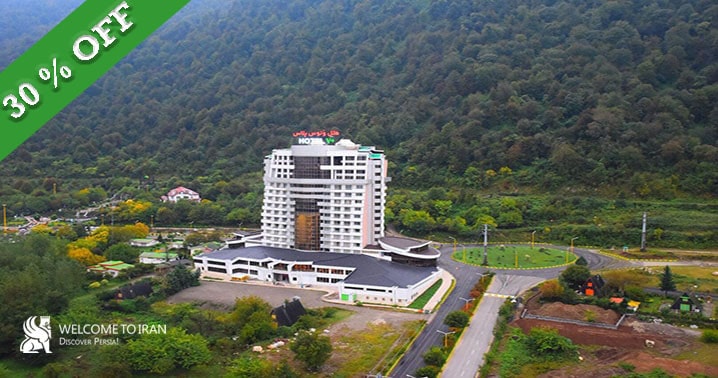 Address: :
Namak Abrud Tourist Town, Chalous, Mazandaran, Iran
Description: 
Venus Plus Hotel is located in the Namak Abrud tourism destionation. Every tourist traveling to this area is looking for a hotel with a forest and sea view, the Venus Plus Hotel is one of those hotels that can bring you an unforgettable and memorable stay. This 5 star hotel was built in 2017 in 13 floors. When you pass through Namak Abrud road a white building can be seen between the green forests. The hotel's restaurant and coffee shop serves guests 24 hours a day. The Venus Plus Hotel is located next to the Namak Abrud teleabin and guests can take advantage of the exciting entertainment of this area.
rate and comment
Service Include
FEATURES

High-speed Internet, Air Conditioning, Dry Cleaning/Laundry Service, Free Newspaper, Parking space around the Hotel, Taxi Center, Elevator, Lobby, Barber Shop, Parking Space in the Hotel, Coffee Net, Praying Room
FOOD AND DRINKS

Fast Food Restaurant, Traditional Restaurant, Arabian Restaurant, Coffee Shop
CONFERENCE AND MEETINGS

SPORTS AND RECREATION

Swimming pool, Sauna, Jacuzzi, Billiard Club, Gym