RAMSAR PARSIAN AZADI HOTEL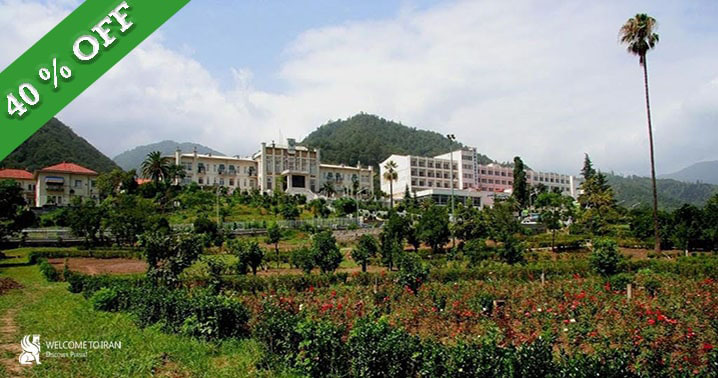 Grade: :
Four Stars, Grade B
Address: :
Shahid Rajaee Street, Ramsar, Parsian Azadi Hotel of Ramsar
Description:
Ramsar Parsian Azadi Hotel was founded in 1958, and it consists of an old building along with a new one. In the old building, the furniture and the decoration are old and it has a small traditional air to it. On the other hand, the decoration and the furniture of the new building are totally modern and of the newest trends, equipped with facilities following global standards of the day. Though, they were both constructed before the Revolution, therefore, they have a classic architectural design. The location of Ramsar Azadi Hotel is very suitable and the rooms face the sea and the jungle. Ramsar Azadi Hotel has access to mineral water springs and hot water springs with therapeutic and medical benefits, so it is a perfect choice for the elderly. Ramsar Azadi Hotel is not much far from the other charms of the city of Ramsar. There are two amusement parks near the hotel, providing entertainment and fun for the young ones. This hotel is a great place to visit in both summer and winter seasons to enjoy the delights of the Caspian Sea.
This hotel has two separate buildings. One of them is historical and the other is almost new.The historical part of the hotel has been built in the Pahlavi 1st. All personnel were very well trained, accommodating and helpful (all done with a smile). Our room was in jungle-front room, which had a great view of the jungle. We have been there for two night, one night in the new building and the other night we were at historical segment. Being there was so amazing.The restaurant's atmosphere is classic and the both breakfast and food was good.
Sousoui – Tripadvisor
Pforzheim, Germany
rate and comment
Service Include
FEATURES

High-speed Internet, 24 Hour Room Service, Children Playground, Praying Room
CONFERENCE AND MEETINGS

Conference Hall, Banquet Hall
SPORTS AND RECREATION

Indoor Swimming pool, Ping Pong Coart, Restaurant in Hotel, Coffee Shop