RASHT PAMCHAL HOTEL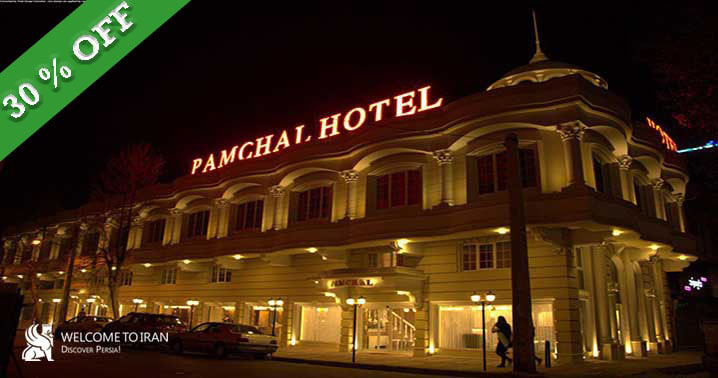 Address:  :
Mosala Square, Emam Khomeini Boulevard, Rasht
Description: 
Rasht Pamchal Hotel is one of the best 3 star hotels which was established in 1394. The hotel has 29 units in the form of double and triple rooms. Its building facade have a special beauty and splendor and attracts everyone's attention. In the hotel restaurant, you can eat Iranian cuisine and order drinks and desserts at the coffee shop. For the convenience of the guests, the 24 hours room service and laundry services are available. The friendly attitude of the hotel staff and their hospitality will record memorable moments in your mind.
The Pamchal Hotel has an excellent location. In addition to convenient access to the airport, it is close to the attractions like Kolah Farangi, the Eynak Wetland and the Bazaar. Rasht has been registered as a creative city so don't forget to taste its unique flavors. If you like sour foods, the restaurants of this city will be paradise for you.
rate and comment
Service Include
FEATURES

Dry Cleaning/Laundry Service, 24 Hour Room Service, Elevator
FOOD AND DRINKS

Restaurant in Hotel, Coffee Shop