SAREIN LALEH HOTELS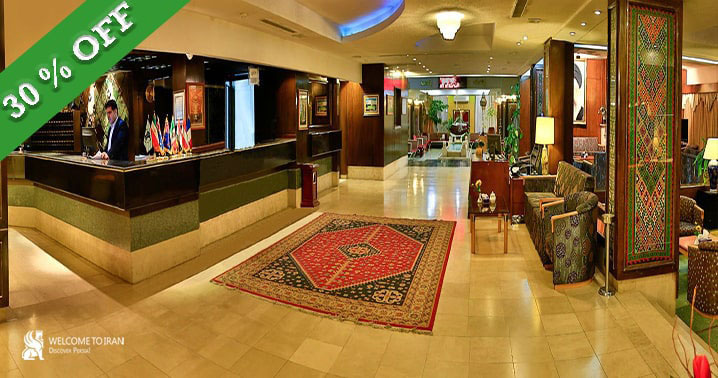 Grade: :
Four Stars, Grade T
Address: :
Opposite Sabalan Hydrotherapy Center, Danesh Street, Sareyn Laleh Hotel of Sareyn
Description:
Laleh Hotel Sareyn is located in the best district of the touristic city of Sareyn. In addition to being in close proximity to Sareyn's mineral springs, Laleh Hotel Sareyn is situated in front of Sabalan Hydrotherapy Center and guests staying at this hotel can get a discount ticket from the hotel cashier. Alvars tourist complex which is the biggest ski resort in Iran is within a 12 kilometer distance from this hotel. Laleh Hotel is also suitable for foreign travelers since it has always taken international standards into consideration from the day it started business. Playing live music in sightseeing seasons and providing menus of extensive variety is a tourist attraction for both foreign and domestic travelers.
This resort (Laleh Hotel Sareyn) lies at a 23 kilometer distance from Ardabil, in Sar-ein; an area of beautiful green nature, with 100 modern and equipped rooms and suites, conference halls, traditional restaurants, and other facilities and is ready to provide services to domestic and foreign tourists.
The historical attractions of Sareyn, the performance of live music in the hotel, the beautiful nature, easy access to Sabalan Spa, access to the biggest Iranian Ski Piste, the hot and cold mineral waters in Sarein, and the local handicrafts of the area are considered the main tourism attractions of Sarein Laleh International Hotel.
Laleh Hotel Sareyn is the best hotel in the touristic city of Sarein and the only four-star hotel of Sarein. This hotel is located in the best district of Sarein.
Read More About Wonders of Sarein and Hot Springs.
Whether for healing or relaxation, Sarein is well worth a visit for any Iran traveler. Located within a few hours drive of most major areas in Northern Iran, and only about 7 hours from Tehran, it will be a memory you won't forget.
rate and comment
Service Include
FEATURES

FOOD AND DRINKS

Restaurant in Hotel, Coffee Shop
CONFERENCE AND MEETINGS