SAREIN ROYAL PARK HOTEL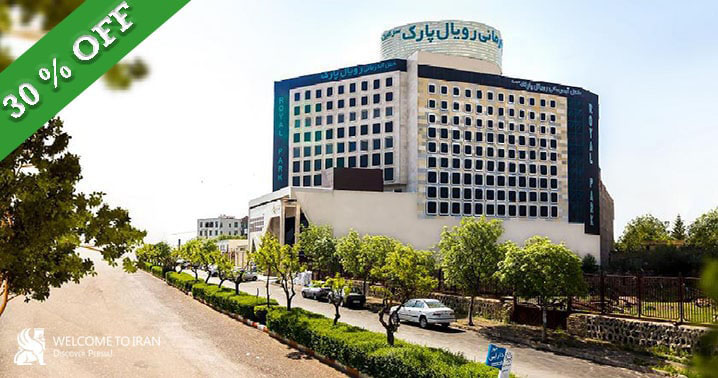 Address: :
Royal Park Hotel, Darai Boulevard, Sareyn, Ardabil
Description: 
Sarein Royal Park Hotel is a reliable choice for staying in this city. Sarein is a city of mineral and treatment springs that attract many tourists every year especially in the warm months of the year. The presence of tourists has made many hotels and accommodations but they are not all high quality. We offer you Royal Park Hotel; a 4 star hotel with superb equipment and services that was recently founded (2018) in city center. The first international hydrotherapy complex was opened under the auspices of the
Hydrotherapies International Association in this hotel. The charm of the Sarein Royal Park Hotel is a Turkish bath that tiling and traditional customs are generally attractive for tourists. The cave of salt and slime is another curative treatment place. Other facilities include a gym and a massage salon, which guests can use. The hotel restaurant serves a variety of Iranian cuisine in a large and quiet lounge. All facilities at this hotel are ready to provide a comfortable and enjoyable stay.
rate and comment
Service Include
FEATURES

Air Conditioning, Dry Cleaning/Laundry Service, Free Newspaper, 24 Hour Room Service, Elevator, Lobby, Barber Shop, Hair Salon, Rooms with Jacuzzi, Traditional Bath, Safety Box in Lobby, Children Playground
FOOD AND DRINKS

Coffee Shop, Fast Food Restaurant
CONFERENCE AND MEETINGS

SPORTS AND RECREATION

Spa Services, Jacuzzi, Dry Sauna, Steam Room, Turkish Bath, Fitness Gym