SHIRAZ PERSEPOLIS HOTEL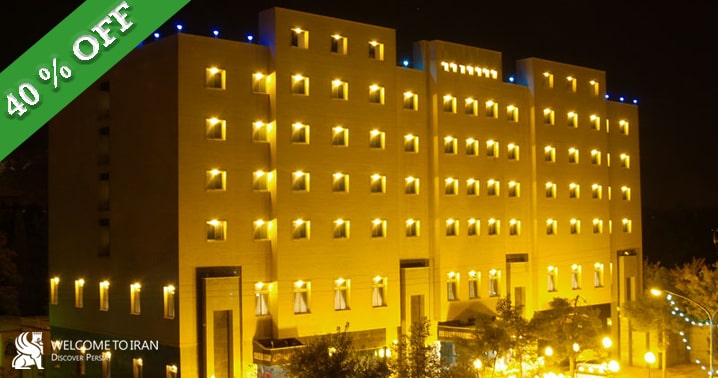 Address: :
Persepolis Hotel, Azadi Boulevard, Shiraz
Description:
Shiraz Persepolis Hotel is located in the city center with suitable access to Shiraz attractions which opened in 2006. This seven floors hotel has 104 double rooms, suites, and apartments that equipped with modern facilities and designs. Apadana Restaurant is located on the ground floor, serving a delicious meal with Iranian and non-Iranian cuisine. The café serves various drinks where meet your friends. There are two hall with capacity of 300 people is equipped for ceremonies. Persepolis hotel sport complex including swimming pool, billiard room, football table, ping-pong table, and other facilities like a steam room and Jacuzzi.
rate and comment
Service Include
FEATURES

High-speed Internet, Air Conditioning, Baby Sitting Service, Business services, Dry Cleaning/Laundry Service, Automated Teller Machine, Free Breakfast, Parking space around the Hotel, 24 Hour Room Service, Library, Elevator, Lobby, Car Rentals, Barber Shop, Coffee Net, Handicrafts Shop, Safety Box in Lobby, Currency Exchange, Praying Room
FOOD AND DRINKS

Restaurant in Hotel, Coffee Shop, Fast Food Restaurant, Traditional Restaurant
CONFERENCE AND MEETINGS

Conference Hall, Meeting Room, Banquet Hall
SPORTS AND RECREATION

Indoor Swimming pool, Jacuzzi, Steam Room, Billiard Hall, Foosball Table, Table Tennis, Fitness Gym