TEHRAN ESCAN HOTEL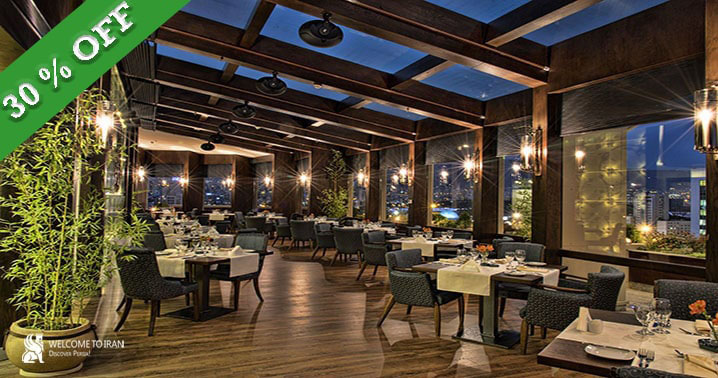 Address:  :
N 29, Shahid Mousavi Avenue, Between Enghelab & Somayyeh, Enghelab Avenue, Tehran
Description:
Khatereh Khosh Residental and Leasurel Company, highly experienced in the tourism and hotel industry is proud to bring to your kind attention that after the successful experience of founding the Shar Leasure and Sport Center which was encouragingly welcomed by the public, it has now been able to construct and inaugurate the Escan Hotel in a tranquil vicinity with the possibility of having quick access to the downtown area, airports, subway, railway stations, bus terminals, museums, shopping centers, private and Governmental organizations and headquarters.
The hotel has been constructed under the supervision of professional specialists with a beautiful style applying the latest hotel construction technologies and equipments.
Facilities such as restaurant, coffee shop, high-speed wireless internet, taxi service, etc. are all available for your convenience.
The pleasant sound of music played by the piano, as well as the variety of European, Iranian and Sea dishes prepared by our experienced and efficient chef will provide unforgettable moments for our dear guests.
Beautiful decorations, modern audio-visual systems, communication facilities, satellite channels, in the hotel's suites and rooms and many other facilities are all available for the best convenience of our dear guests.
Meanwhile bidding you welcome, the hotel management will its best to offer you the best services and hopes to provide you a pleasant and memorable stay.
The service, execution and technical domain of the company:
– Supervision, execution, construction and management of contracts of residential, recreational, sports and tourism facilities throughout the country.
Signing contracts with internal and external real and legal entities to develop the hotel industry.
– Obtaining and granting licenses of authorized agencies for vending hotel equipment's.
– Importing and exporting of hotel equipment's.
– Participation in Governmental and private sector bids.
– Advisory and evaluation in all hotel industry affairs.
rate and comment
Service Include
FEATURES

High-speed Internet, Air Conditioning, Taxi Center, Elevator, Lobby, Parking Space in the Hotel, Coffee Net, Safety Box in Lobby,Praying Room
FOOD AND DRINKS

Restaurant in Hotel, Coffee Shop
CONFERENCE AND MEETINGS

SPORTS AND RECREATION

Dry Sauna, Steam Room, Spa Room