TEHRAN ESPINAS PALACE HOTEL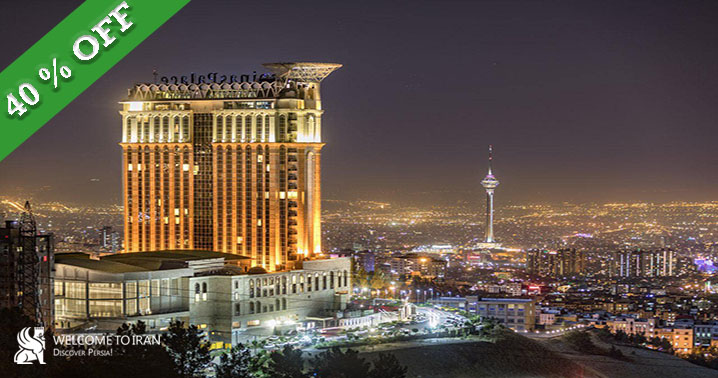 Address:  :
33 Street, Abedi Street, Behrood Square, Payam Boulevard, Saadat Abad, Tehran
Description:
Tehran Espinas Palace Hotel opened in 2015 with 400 accommodation units in 24 floors. It is located in the northwest of Tehran, out of traffic area with fantastic view to capital .  A dedicated motorway, the holly board to transfer passengers to the airport and vice versa, modern electronic systems such as audiovisual equipment and other hotel spaces feature a VIP hotel. Espinas Palace Hotel is considered as a newly built five-star hotel  that offers services in accordance with international standards.  and is one of the most luxurious hotels in Iran undoubted. All services are provided in VIP level. The hotel has several restaurants, with a varied menu of Iranian and non-Iranian cuisine. The hotel coffee shop also has a pleasant atmosphere for a friendly meeting. If you come to Tehran for business or administrative affairs, the Tehran Espinas Palace Hotel is the perfect choice for your stay, because the hotel has 40 workrooms and 14 hall with different capacities for holding ceremonies and conferences.
rate and comment
Service Include
FEATURES

High-speed Internet, Taxi Center, Dry Cleaning/Laundry Service, Elevator, Lobby, Car Rentals, Parking Space in the Hotel, Coffee Net, Praying Room
FOOD AND DRINKS

Outdoor Restaurant, Coffee Shop, Fast Food Restaurant, Traditional Restaurant, French Restaurant
CONFERENCE AND MEETINGS

Conference Hall, Meeting Room
SPORTS AND RECREATION

Indoor Swimming pool, Spa Services, Jacuzzi, Tennis Court, Dry Sauna, Steam Room, Fitness Gym