TEHRAN RAAMTIN RESIDENCE HOTEL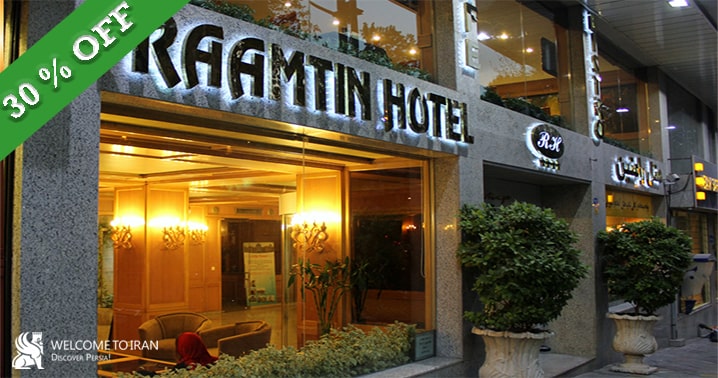 Address: :
N 2153, Across from gas station, After Beheshti, Valiasr Street, Tehran
Description:
Tehran Raamtin Residence Hotel is located in Valiasr Street; one of the main streets of the capital. Hence, you will have a good access to Tehran Attractions and the administrative centers. Quality is an inseparable principle of Ramtin Hotel, and has always been focused on it. So all its activities, such as the employment of professional and experienced staff are observed accordance with ISO 9002 and can be distinguished. The hotel's rooms are determined with three levels of luxury, equipped and comfortable rooms. If you need internet, you can use WiFi in your room. The Business Center provides all administrative facilities, including computers, high speed Internet, printers, fax machines, scanners and copiers, and offers services from 8 am to 5 pm. Bistango restaurant is like a Mediterranean restaurant, which offers a variety of foreign dishes. A variety of Iranian cuisine and beverages are served at the hotel's café too. Other services include a sports complex, conference and ceremony hall that equipped with modern facilities.
rate and comment
Service Include
FEATURES

High-speed Internet, Business services, Dry Cleaning/Laundry Service, Free Breakfast, Shopping Center, Taxi Center, Elevator, Lobby, Parking Space in the Hotel, Handicrafts Shop, Safety Box in Lobby, Children Playground, Praying Room
FOOD AND DRINKS

Restaurant in Hotel, Coffee Shop
CONFERENCE AND MEETINGS

SPORTS AND RECREATION

Jacuzzi, Dry Sauna, Billiard Hall, Fitness Gym