YAZD FAHADAN MUSEUM HOTEL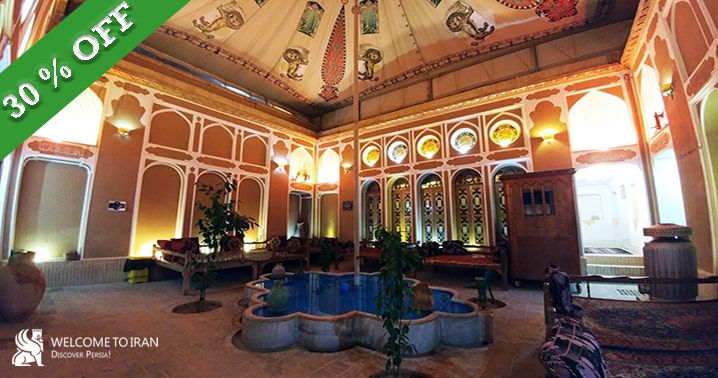 Address: :
Across from Alexander Prison, Fahadan, Yazd
Description:
Yazd Fahadan Museum Hotel is located in the heart of Yazd's historic texture; Fahadan neighborhood.  The hotel overlooks the Alexander prison, Davazdah Imam Mausoleum and other Yazd attractions, which some of them are located in the same neighborhood. This 4-star hotel is one of Yazd's traditional hotels, which is adapted with the area's architecture. Yazd is the first brick city and the second historic city in the world recorded at UNESCO, so staying at such a hotel can be one of the attractions of your trip. Yazd Fahadan Museum Hotel dates back to Qajar belonged to one of the Yazd carpets merchants named Mr.Tehrani then after many years it has changed to a museum hotel in 2004. Therefore, in addition to staying in a 250-year-old house, you also see a trove of historical objects. The hotel's courtyards are used as a restaurant Ghahveh Khaneh now and you eat meals in a pleasant atmosphere.
rate and comment
Service Include
FEATURES

High-speed Internet, Air Conditioning, Dry Cleaning/Laundry Service, Free Breakfast, Free Newspaper, Parking space around the Hotel
FOOD AND DRINKS

Restaurant in Hotel, Coffee Shop, Traditional Restaurant