YAZD MEHR TRADITIONAL HOTEL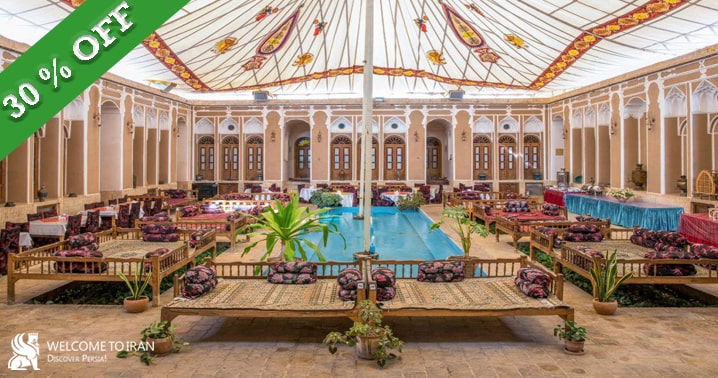 Address: :
Mehr Traditional Hotel, Lab KHandagh Alley, Qiyam Ave, Yazd
Description:
Yazd Mehr Traditional Hotel is a historical house in Amir Chakhmaq Square, dating back to 250 years (the Qajar dynasty). This hotel is managed by Mehr chain hotels that achieved UNESCO appreciation as the inventor of brick hotels in Iran and principled reconstruction. Mehr traditional Hotel has 23 traditional rooms equipped with mini bars, TVs and heating and cooling systems. There is a restaurant in the central courtyard that serves a variety of Iranian and non-Iranian cuisine. From special features of hotel is its location and access to tourist attractions. It is located in a few steps of Amir Chakhmagh Complex, Khan Bazaar and Water Museum.
rate and comment
Service Include
FEATURES

High-speed Internet, Air Conditioning, Dry Cleaning/Laundry Service, Free Breakfast, 24 Hour Room Service, Medical Services, Taxi Center, Lobby
FOOD AND DRINKS

Restaurant in Hotel, Outdoor Restaurant