BOTANIC PALACE HOTEL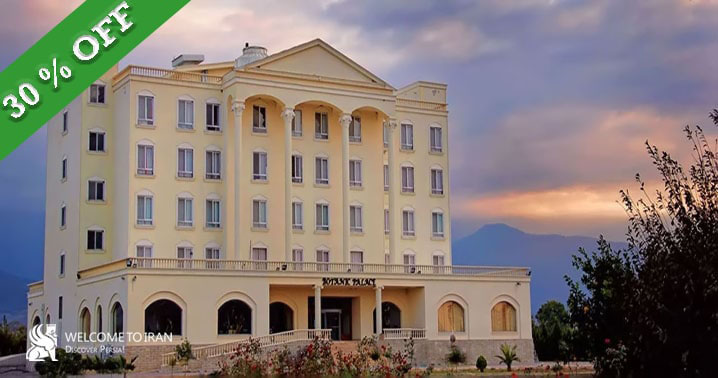 Address: :
Gorgan botanic hotel, Across from the Now Dijeh village, Golestan- Kardkoy road, Gorgan
Description: 
Botanic Palace Hotel is one of the 4 star hotels in Gorgan which its exterior view stunning the eyes of the guests like real white and majestic palace at beginning of the guests arrival. The interior design of the hotel is inspired by the colors of nature and the guests feel they are in the beautiful nature of Gorgan and its forests. The Botanic Palace Hotel has 71 equipped rooms and suites, sports ground and tennis courts which attracts travelers' satisfaction.
The main restaurant serves Iranian and foreign cuisine up to 300 people. There is also an Italian restaurant and a coffee shop for various food and drink services. Due to the geographical location of the hotel, you can go to the Turkmen port and visit the Turkmen culture and the nature of the city.
rate and comment
Service Include
FEATURES

Taxi Center, Elevator, Handicrafts Shop, Live Music,
FOOD AND DRINKS

Restaurant in Hotel, Coffee Shop
CONFERENCE AND MEETINGS

SPORTS AND RECREATION

Indoor Swimming pool, Jacuzzi, Steam Room, Road Riding Bike, Tennis Court