HAMEDAN BABA TAHER HOTEL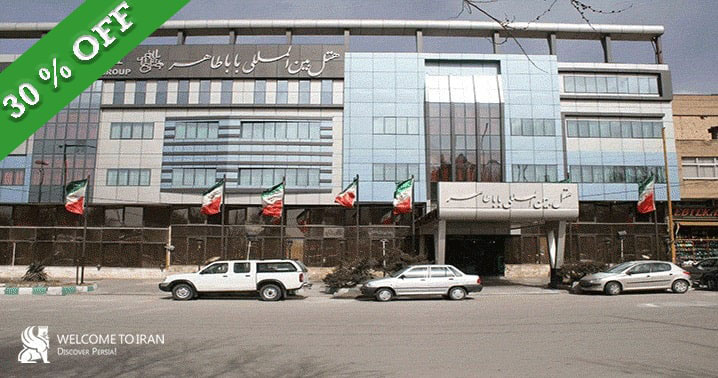 Address: :
Baba Taher Square,Hamedan
Description:
Hamedan Baba Taher Hotel is the only 5-star hotel in the city which is named for its geographical location in near of the Baba Taher's tomb; the great poet of the 11th century AD. It also offers good access to other Hamedan attractions like the Alavian dome, the Abbas Abad hill, the tomb of Esther and Mordechai, the Holy Mary Temple, the Qalam Bath Museum and Hamedan Handicrafts Museum
Baba Taher Hotel was renovated in 2015 and currently has 130 accommodation units and 470 beds. The hotel's decoration is according to a 5-star hotel in a warm and intimate atmosphere where guests feel comfortable. There are a variety of traditional restaurants, fast food, outdoor space with Iranian and foreign cuisine. You can also use the hotel's sports facilities and services including spa, sauna, gym, indoor pool and billiards.
rate and comment
Service Include
FEATURES

High-speed Internet, Air Conditioning, Indoor Swimming pool, Business services, Dry Cleaning/Laundry Service, Automated Teller Machine, Parking space around the Hotel, 24 Hour Room Service, Taxi Center, Elevator, Lobby, Parking Space in the Hotel, Rooms with Jacuzzi, Coffee Net, Currency Exchange
FOOD AND DRINKS

Fast Food Restaurant, Traditional Restaurant, Coffee Shop, Outdoor Restaurant
CONFERENCE AND MEETINGS

Conference Hall, Meeting Room, Banquet Hall
SPORTS AND RECREATION

Spa Services, Jacuzzi, Fitness Gym