ISFAHAN KIANPOUR HISTORICAL RESIDENCE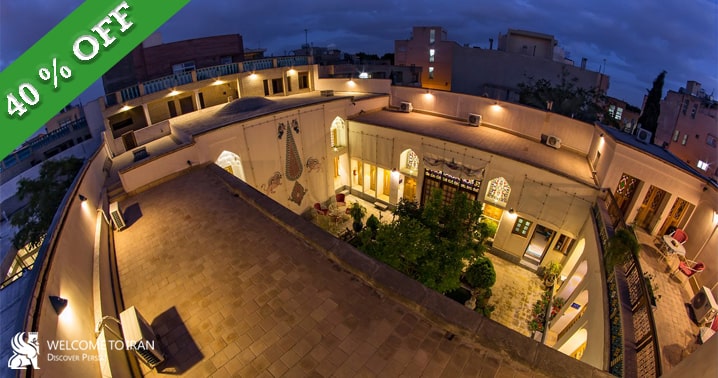 Address: :
Gool-e Davodi Blind Alley, No. 76, poshtbaro Alley, chahar baqh e paeen st, Isfahan, Iran
Description:
Isfahan Kianpour Historical Residence is a traditional house in Bid Abad historic neighborhood. The house dates back to Qajar period and is considered as a monument with Isfanian style, which was restored by preserving the principles of Iranian architecture in 2014 then started its activities as the four star hotel in Isfahan. Entering the house, decoration and design surprised you and takes you to the heart of history. However, all amenities and services are provided for a comfortable stay including room service, a restaurant, free internet, and taxi service. Kianshahr Hotel is located in city center in short distance of Isfahan's tourist attractions so the guests can arrive them with their personal or public easily.
rate and comment
Service Include
FEATURES

High-speed Internet, Free Breakfast, Lobby, Safety Box, Taxi Service, Prey Room
FOOD AND DRINKS