ISFAHAN PARSIAN ALI QAPU HOTEL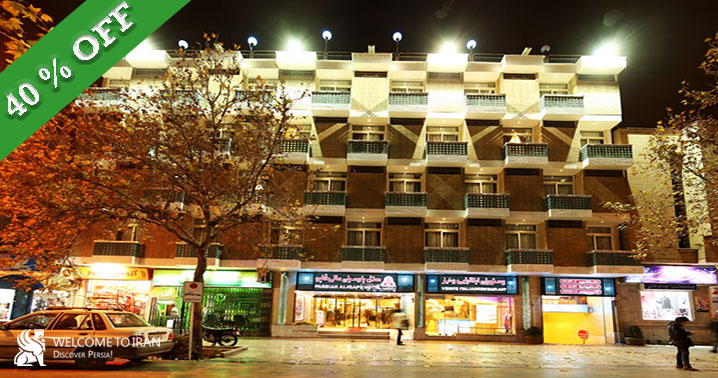 Address:  :
Chahar Bagh e Abbasi Street, Isfahan Province, Isfahan
Description: 
Isfahan Parsian Ali Qapu Hotel managed under the supervision of the Parsian chain hotels. This hotel is considered one the first hotels in Isfahan and was renovated in 2015. The Ali Qapu Hotel has six floors and 105 rooms inclusive single and double rooms and suites. The facilities and services of the hotel are standard and everything is ready for the guests' well-being. The hotel's restaurant serves a variety of Iranian and non-Iranian cuisines. If you are looking for Italian cuisine, Italian restaurant of the hotel will be a good choice. The coffee shop is also a great place for friendly meeting. Other facilities include a swimming pool, a sauna and steam room. Isfahan Parsian Ali Qapu Hotel is located in Chahar Bagh Street; one of the Isfahan's tourist sites that is stone-pavement so it is possible to park your vehicle in near of the hotel's parking about 200 meters.
rate and comment
Service Include
FEATURES

High-speed Internet, Dry Cleaning/Laundry Service, Automated Teller Machine, Free Newspaper, Parking space around the Hotel, 24 Hour Room Service, Taxi Center, Elevator, Lobby, Barber Shop, Handicrafts Shop, Currency Exchange, Praying Room
FOOD AND DRINKS

Restaurant in Hotel, Coffee Shop, Italian Restaurant
CONFERENCE AND MEETINGS

Conference Hall, Meeting Room, Banquet Hall
SPORTS AND RECREATION

Indoor Swimming pool, Dry Sauna, Steam Room