ISFAHAN PARSIAN KOWSAR HOTEL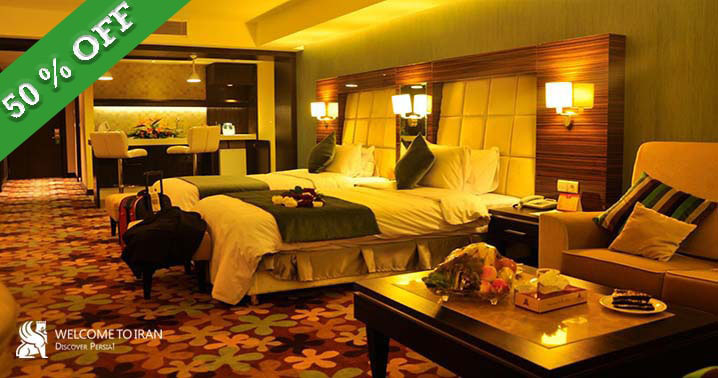 Address: :
Mellat Boulevard, Si o Seh Pol Bridge, Isfahan Province, Isfahan
Description:
The Parsian Kowsar five star Hotel is a guaranteed choice, as the Parsian brand is sufficient to guarantee the quality of a hotel in Iran. Parsian Kowsar Hotel Esfahan was established in 1968 under the name of Sheraton Chain Hotel Hotels and was rebuilt in 2016.
 One of the important advantages of Isfahan Kowsar Hotel is the convenient and fast access to all the Isfahan attractions. You will experience a variety of international and local restaurants, including the Simin Restaurant, the Traditional Servant Restaurant, the Zarrin Restaurant, the Green Restaurant, the Cascade Seasonal Restaurant.
 This 7floors hotel has 225 units of accommodation in a variety of boards, double beds and junior suites, royals and duplexes. If you have a business or scientific vision, or if you are looking for a special event or ceremony, Parsian Kowsar Hotel presents Negin Landscape Salon and Mikhak Meeting Room with the most up to date services. Other facilities include a swimming pool, a souvenir shop and a handicraft shop.
rate and comment
Service Include
FEATURES

High-speed Internet, Air Conditioning, 24 Hour Room Service, Shopping Center, Medical Services, Taxi Center, Elevator, Lobby, Barber Shop, Parking Space in the Hotel, Coffee Net, Handicrafts Shop, Praying Room, Business services, Dry Cleaning/Laundry Service, Automated Teller Machine, Free Newspaper, Parking space around the Hotel
FOOD AND DRINKS

Restaurant in Hotel, Coffee Shop, Outdoor Restaurant, Fast Food Restaurant, Traditional Restaurant
CONFERENCE AND MEETINGS

Conference Hall, Meeting Room, Banquet Hall
SPORTS AND RECREATION

Outdoor Swimming Pool, Indoor Swimming pool, Spa Services, Jacuzzi, Dry Sauna, Steam Room, Rooms with Jacuzzi, Turkish Bath, Fitness Gym