KASHAN MORSHEDI HOUSE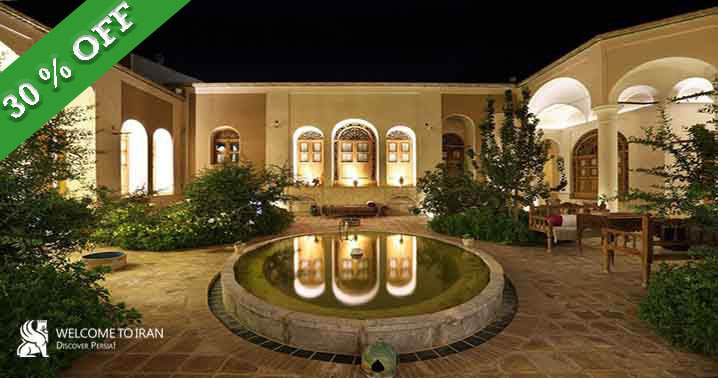 Address: :
Bosstani Alley, Mlahbyb's streets, Kamalolmolk Square, Kashan
Description:
The Kashan Morshedi House is one of the most beautiful boutique hotels in Iran, dating back 250 years ago. This house was rebuilt as a hotel in 2015. Its traditional architecture and decoration will familiarize you with Iranian origin and take it to the past. The decoration of the Morshedi House is match with architecture so that colors, furniture, garden and dock provide pleasant atmosphere for the guests. The rooms include double rooms, triple suites and royal suites. If you need massage, you can use spa services at Mursadi House.
Kashan is a small city with many historical attractions known because of its traditional houses. The most famous of them include Tabatabai, Boroujerdi and Abbasi houses. In addition, you can visit one of the 9 registered Iranian gardens in UNESCO. Another attractions of this city is the Aqa Bozorg Mosque and Sultan Amir Ahmad historical bath.
rate and comment
Service Include
FEATURES

High-speed Internet, Air Conditioning, Baby Sitting Service, Free Newspaper, Parking space around the Hotel, Medical Services, Taxi Center, Lobby, Car Rentals, Safety Box in Lobby, Currency Exchange, Praying Room
FOOD AND DRINKS

CONFERENCE AND MEETINGS