KERMAN HEZAR HOTEL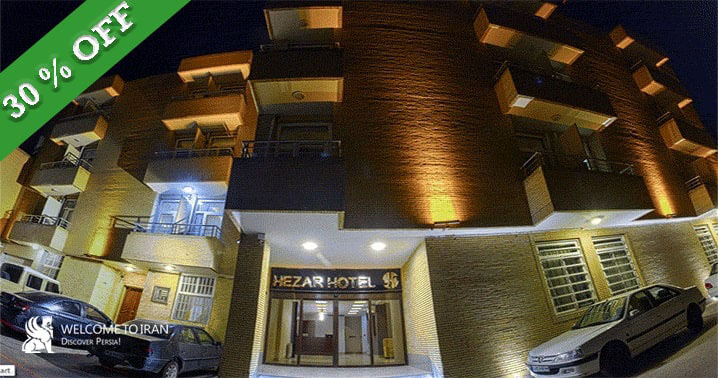 Address: :
Neshat 5, Neshat Park, Khaju Street, Kerman.
Description:
The Hezar Hotel is one of the 3 star hotels in Kerman, located in the city center. This hotel has 42 units of accommodation in the form of rooms and suites with adequate facilities.
The restaurant of hotel is served delicious food and ready to welcome guests. Lovely atmosphere, lush interior decoration, beautifully decorated rooms and facilities such as private parking, Rome 24-hour room service, high speed internet, ping-pong table, meeting room and cozy and quiet coffee shop are among other services that provide comfortable accommodation.
The geographical location of the hotel is in good condition and you can arrive to Ganjali Khan's historic complex by short distance. Other attractions of Kerman include the Mahan Shazdeh Garden; the largest historical garden in Iran, which has been registered at UNESCO – the Fath Abad Garden, the Jebelieh Dome and the Dom Mashtahiyeh.
rate and comment
Service Include
FEATURES

High-speed Internet, Air Conditioning, 24 Hour Room Service, Lobby, Parking Space in the Hotel, Praying Room
FOOD AND DRINKS

Restaurant in Hotel, Coffee Shop
CONFERENCE AND MEETINGS

SPORTS AND RECREATION