KHAZAR PARSIAN AZADI HOTEL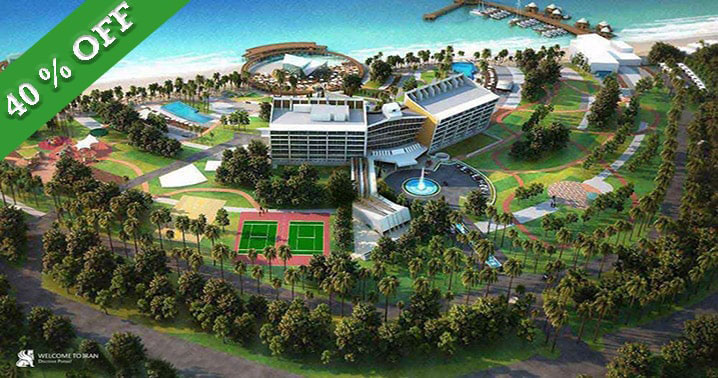 Address: :
Namak Abroud Village, 14 Km Tonekabon Road, Iran
Description:
Khazar Parsian Azadi hotel is located on the waterfront close to the Caspian Sea with the Alborz foothills in the background. It is a perfect resort property for guests to explore the natural forest area of the Banafsheh Nature Park.
Persian Azadi Hotel Khazar is the only five-star hotel of Chalus near the sea. The hotel has 163 rooms and suites with a view of the sea and the forest. The hotel was built in the 50s by the Hyatt hotel group, despite the fact that forty years have passed but still is the best hotel in North of Iran. Its unique position at the crossroads of sea and jungle make Azadi Hotel Khazar located in one of the best climatic position, around the hotel is surrounded by forests of Mazandaran Hyrcanian. There is a few hundred meters away from mountain and a few meters from the sea, the one who chose the Hyatt hotel has chosen a beautiful place between the mountains and the sea. To enter Azadi Hotel Khazar entrance, after passing through the forest road you reach the sea, may be said to see the beauty of the beach to the north such as it, is not possible anywhere.
Persian Azadi Hotel Khazar with the best natural conditions provides a happy memory for dear passengers. When you can see sun rising and setting at favorable weather in the beautiful view of the hotel, you never forget this hotel.
All the beauty of the season is completed at May (Ordibehesht) when the smell of orange blossom fills the city, then you find this hotel is unique when looking at sea.
Azadi Hotel Khazar has three restaurants with a capacity of more than two hundred people.
Five star hotels also enjoy the beautiful natural features in all seasons, make the hotel one of the most popular one.
No doubt Parsian Khazar can be one of the best hotels in Iran. The hotel is aged and old but in respect to many advantages of the hotel it can be changed to a 5 star hotel with a good renovation. There are enough access to sea side, beautiful green area, too beautiful restaurant atmosphere, open lobby, enough area as parking ,….and many other advantages. I love Parsian khazar whereas as its too old. Big rooms with helpful staff, two restaurant ( Persian & European ), best location in north of Iran,… makes it as a perfect selection for a short holiday.
MohammadNejad | TripAdvisor
Tehran, Iran
rate and comment
Service Include
FEATURES

High-speed Internet, Dry Cleaning/Laundry Service, Automated Teller Machine, Free Newspaper, Shopping Center, Medical Services, Taxi Center, Elevator, Lobby, Safety Box in Lobby, Children Playground
FOOD AND DRINKS

Restaurant in Hotel, Coffee Shop
CONFERENCE AND MEETINGS

SPORTS AND RECREATION

Jacuzzi,Steam Room, Paddle, Jet Ski, Boat and Shuttle, handy football, Ping Pong