QESHM ATAMAN HOTEL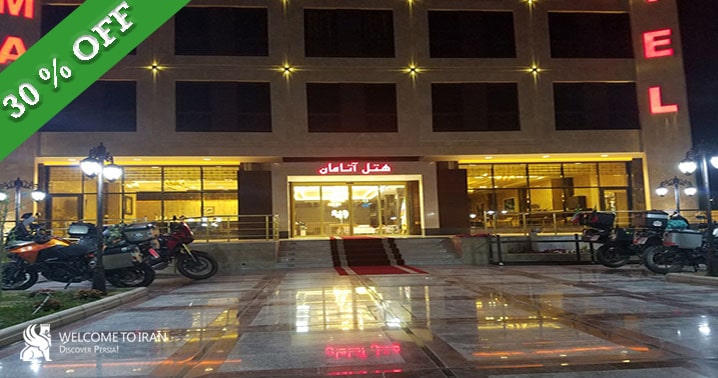 Address:  :
Towards Imam Gholi Khan Square, Hafez Square, Qeshm
Description: 
Qeshm Ataman Hotel is a 4-star luxury hotel, which opened in 2017 with seven floors and 58 rooms and suites. This hotel is located in the east of Qeshm; it has a suitable access to the Persian Gulf Coast and modern shopping malls. The hotel facilities are standard and all amenities are provided for guest's prosperity. Other facilities of the Qeshm Ataman Hotel include a restaurant, a coffee shop, a sauna and a Jacuzzi. The people of south are very hospitable so you are lucky enough to be welcomed by professional, experienced and friendly staff.
Qeshm Geo Park has many natural attractions like Darreh Stareha (valley of stars), Chahkuh, Hara forests, etc, so you can have a great exploration on this island. Do not forget Qeshm Island is a free zone and you can buy high quality and low-priced goods and clothes in Dargahan Bazaar or City Center (modern market).
rate and comment
Service Include
FEATURES

High-speed Internet, Air Conditioning, Free Newspaper, Parking space around the Hotel, Taxi Center, Elevator, Lobby, Car Rentals, Parking Space in the Hotel, Rooms with Jacuzzi, Access to Sea, Turkish Bath, Safety Box in Lobby, Currency Exchange, Praying Room
FOOD AND DRINKS

Restaurant in Hotel, Coffee Shop
CONFERENCE AND MEETINGS

SPORTS AND RECREATION