RASHT SHABESTAN HOTEL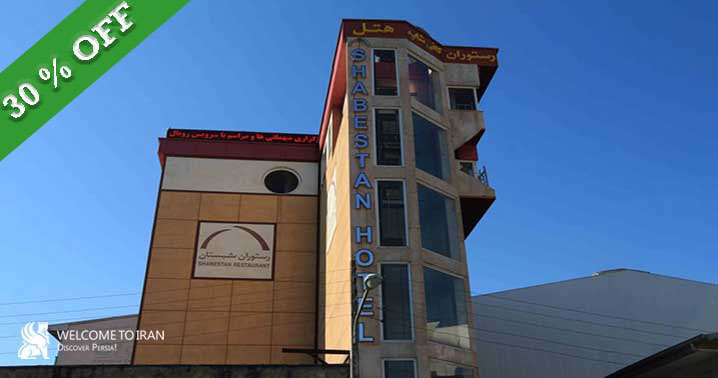 Address: :
Shabestan Hotel, Bentolhoda Street, Golsar Intersection, Rasht
Description: 
Rasht Shabestan Hotel opened in 2013 and is considered a new hotel. This hotel has 6 floors and 20 suites in A, B and C degrees. There is a Jacuzzi tub in the A and B suites but the C suites have Jacuzzi panel. Also, sports equipment are available in A suites. Other equipment in the suites include audiovisual and communication facilities like high-speed Internet, LCD and air conditioner.
Rasht; as UNESCO Creative City of gastronomy, has a variety of delicious cuisine and the Shabestan Hotel Restaurant is no exception. The restaurant is located on the sixth floor with a beautiful view and various Iranian cuisine is available for the guests. The hotel coffee shop with its special decoration takes you to the old American cafes.
By staying at Rasht Shabestan Hotel, you can visit the attractions of this city including Mohtasham Garden, Kolah Farangi Mansion, Mirza Koochak Khan Jangali Tomb, Municipality Square and Bazaar.
rate and comment
Service Include
FEATURES

Outdoor Swimming Pool, Shopping Center, Automated Teller Machine, 24 Hour Room Service
FOOD AND DRINKS

Fast Food Restaurant, Traditional Restaurant, Coffee Shop
CONFERENCE AND MEETINGS

Conference Hall, Banquet Hall
SPORTS AND RECREATION

Billiard Hall, Foosball Table, Table Tennis, Volleyball Court