SALAR DARREH HOTEL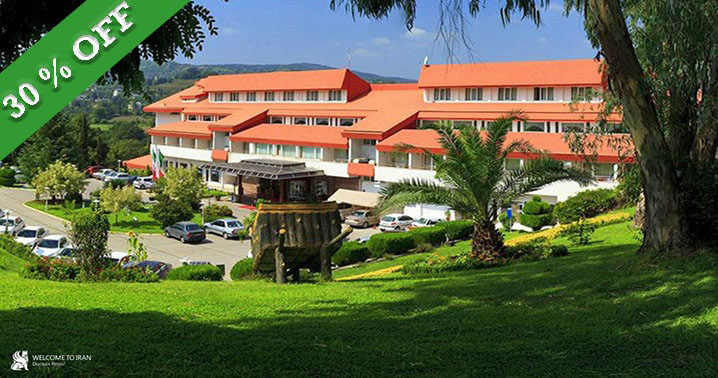 Grade:  :
Four Stars, Grade A
Address: :
12 Km Sari-Semnan Road, Keshavarz Blvd., Sari, Iran
Description:
The four stars Salar Darreh hotel is located at 12 km south of Sarry in Sarry road towards Semnan near the river Salar darreh. This hotel is located in the beautiful forests of north, it is built in an area of 5600 square meters and also 2 hectares of green space. Salar Darreh Hotel is ideally located: perfect climate, near a river in the heart of jungle. Rooms of this hotel have a view of the forest and most of the landscape surrounding this hotel belongs to its exclusive lot. In the hotel area, there is a tennis court, a store, a cafe, etc. Guests have always been satisfied with the service and the facilities. One of the attractions of this hotel is the traditional restaurant which has a view of the forest and the sea.
The four stars Salar Darreh hotel with very beautiful natural landscape, interesting and well-equipped facilities can be very convenient and quiet place for passengers in order to spend a good time. Mazandaran can be considered one of the most famous region of Iran in the world. It is Iran's Paradise lost for centuries. Existence of  the world's first Shiite government in the capital of this province and the blessed existence of shrines and historical monuments in the province has caused this valuable territory from Iran become exhibition of nature.
Mazandaran is blend of grand cultural heritage and beautiful nature that has history as old as civilization and culture of Iran. Sea, plain, forest and Alborz mountains made Mazandaran natural and pristine museum that tourists of Iran wish to visit it.
The hotel gets its name from the Mazandaran province in northern Iran. Reception and all service staff were very helpful. Our forest-front room on the second floor had a balcony and a great view of the area, the sunrise and sunset was magnificent.
Spent 3 nights at this wonderful hotel and it was a great stay.
Apena N | TripAdvisor
Sweden
rate and comment
Service Include
FEATURES

FOOD AND DRINKS

Restaurant in Hotel, Coffee Shop
CONFERENCE AND MEETINGS

SPORTS AND RECREATION