SANANDAJ TOURIST HOTEL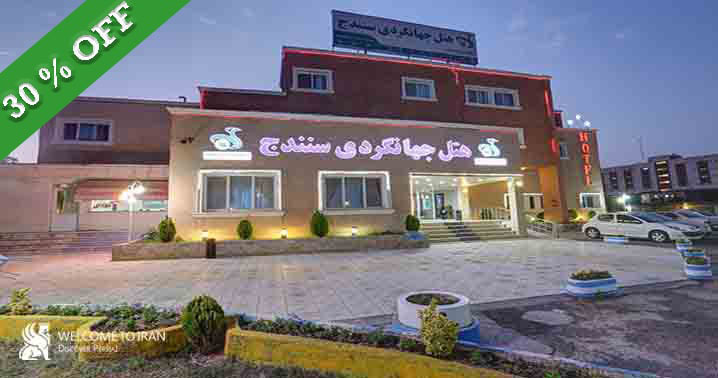 Address: :
Tourist Hotel, Pasdaran Avenue, Sanandaj, Kordestan
Description: 
The Sanandaj Tourism Hotel is one of the chain tourist hotels renovated in 2015. The hotel has 174 beds in the form of double and triple room and suites now. The hotel's facilities and services include a spa, massage rooms, billiard hall, tennis tables, gym and children's playgrounds has been prepared for the guests' well-being. The hotel's restaurant and coffee shop serves food and drinks.
The Kurds are hospitable people so undoubtedly this feature will appear in the hotel's staff and will provide a pleasant stay for you.
One of the famous attractions of Sanandaj is Abidar Park, which is just a short distance away from the Tourist Hotel. Other sights in Sanandaj are the bazaar and the Kurd House where you can spend hours of the day. If you are planning to have more sightseeing in Kurdistan you can visit Uraman village or  Zarivar Lake in Marivan.
rate and comment
Service Include
FEATURES

High-speed Internet, Air Conditioning, Dry Cleaning/Laundry Service, Free Newspaper, 24 Hour Room Service, Taxi Center, Elevator, Lobby, Parking Space in the Hotel, Coffee Net, Handicrafts Shop, Children Playground, Praying Room
FOOD AND DRINKS

Outdoor Restaurant, Coffee Shop
CONFERENCE AND MEETINGS

SPORTS AND RECREATION

Spa Services, Tennis Court, Billiard Hall, Fitness Gym