SARI BADELEH HOTEL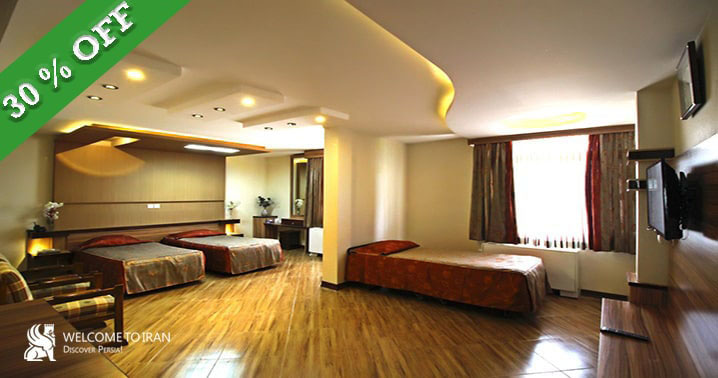 Address:  :
10th kilometer of Gorgan Road, Sari
Description:
Hotel Badeleh (Badeleh means yellow flowers that grow in the spring in Mazandaran) is an experienced hotel which was built in 1978. The distinctive feature of the hotel is two parts of hotel and coastal complex complex. The hotel has 3 floors and has 77 rooms including rooms and suites with billiard hall, ping pong, fast food lounge and other dining halls. In the coastal complex you are also allowed to use the green area of the park and the Caspian Sea coast.
All facilities and services are provided to meet the needs of gusts and their satisfaction. You feel comfortable and relaxed during your stay. To stay in this hotel you go away 10 km from Sari to Gorgan, it is located near Naka in the beautiful plai" Lalim".
rate and comment
Service Include
FEATURES

High-speed Internet, Air Conditioning, Dry Cleaning/Laundry Service, 24 Hour Room Service, Taxi Center, Elevator, Lobby
FOOD AND DRINKS

Restaurant in Hotel, Coffee Shop
CONFERENCE AND MEETINGS

SPORTS AND RECREATION

Indoor Swimming pool, Jacuzzi, Steam Room, Billiard Hall