SHIRAZ ELYSEE HOTEL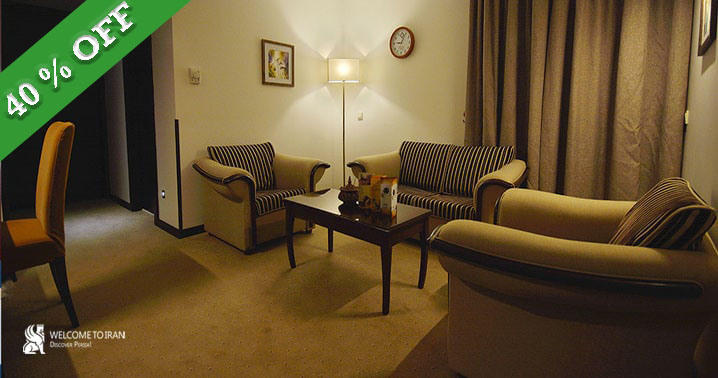 Address:  :
N 20, Pezeshkan Street, Maali Abad Boulevard, Shiraz
Description:
Elysee Hotel with the concept of "New Class of Hospitality" in mind, a hotel which enhances both the quality of accommodation and traveling experiences for business and international travelers to Shiraz, inaugurated in September 2014.
Elysee is the first family-run Boutique hotel in Shiraz, located at high end street called "Mali-Abad". Staying at Elysee, you are in 7 minutes walk distance from Metro Station, 25-30 minutes driving to airport and 15 minutes away from international trade fair which truly unveil the strategic location of Hotel. Elysee's bustling Maliabad neighborhood abounds with Shiraz's best shopping centers, dining experiences and lifestyle malls.
The 68 guest rooms and suites at Elysee are spacious in room size and tastefully appointed to provide you with a lifestyle of urban comfort and convenience according to coded international standards. All feature free Wi-Fi and broadband internet access to ensure you are always connected while on the go.
rate and comment
Service Include
FEATURES

Air Conditioning, Dry Cleaning/Laundry Service, Free Newspaper, Parking space around the Hotel, Taxi Center, Elevator, Lobby,Parking Space in the Hotel, Coffee Net
FOOD AND DRINKS

Restaurant in Hotel, Coffee Shop, Traditional Restaurant
CONFERENCE AND MEETINGS

Conference Hall, Banquet Hall
SPORTS AND RECREATION

Indoor Swimming pool, Dry Sauna, Steam Room, Fitness Gym