SHIRAZ GRAND HOTEL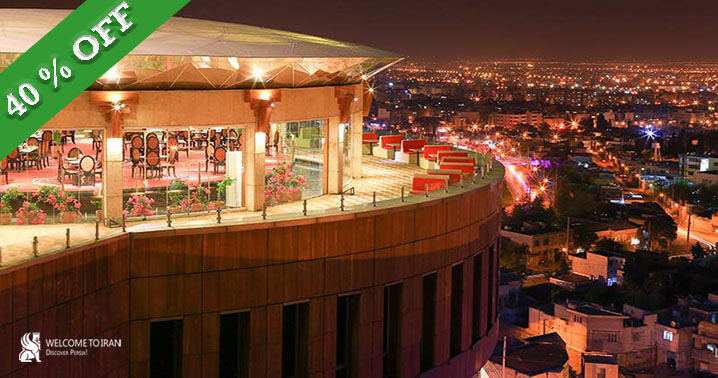 Address:  :
Shiraz Grand Hotel, Quran Gate, Shiraz
Description:
Shiraz Grand Hotel is one of the most luxurious hotels in Shiraz and maybe in Iran is prepared now and ready to receive guests with its extremely suitable facilities by the side of Darvaze Ghor'an of Shiraz. The ship-like facade of this hotel attracts people's attention from afar and due to its location in the entrance gate of north Shiraz (Darvaze Ghor'an), is one of the buildings that will be noticed in the entrance to Shiraz.
Extremely luxurious rooms and standard beds of Shiraz Hotel, beautiful passageway with unique harmony of light and color pool and spectacular aquatic complex providing complete view of Shiraz from hills by the side of Darvaze Ghor'an, revolving restaurant and standard and modern halls as well as a professional staff all in all promise accommodation experienced similarly in European hotels.
Shiraz Hotel is a five-star hotel that only its first phase with 88 rooms is ready; it will be reopened soon to offer services to the travelers.
rate and comment
Service Include
FEATURES

High-speed Internet, Air Conditioning, Business services, Dry Cleaning/Laundry Service, Automated Teller Machine, Free Newspaper, 24 Hour Room Service, Shopping Center, Taxi Center, Meeting Room, Elevator, Lobby, Barber Shop, Hair Salon, Parking Space in the Hotel, Coffee Net, Children Playground, Praying Room
FOOD AND DRINKS

Restaurant in Hotel, Coffee Shop, Outdoor Restaurant, Fast Food Restaurant, Traditional Restaurant, Italian Restaurant
CONFERENCE AND MEETINGS

Conference Hall, Banquet Hall
SPORTS AND RECREATION

Indoor Swimming pool, Spa Services, Jacuzzi, Dry Sauna, Steam Room, Billiard Hall, Foosball Table, Fitness Gym