SHIRAZ KARIM KHAN HOTEL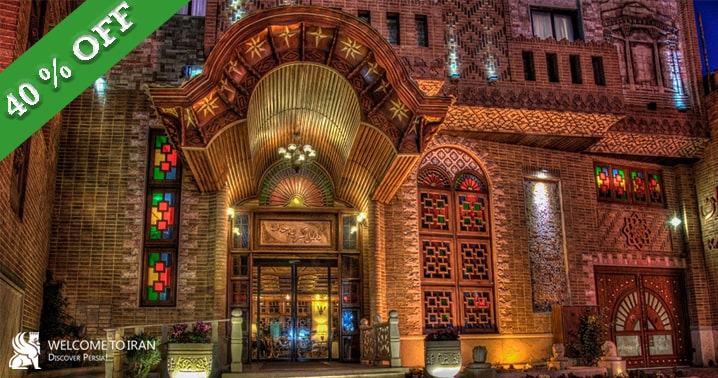 Address: :
Karimkhan Hotel, Roudaki Ave, Shiraz, Karim Khan Zand Street,Shiraz, Iran
Description:
Shiraz Karim Khan Hotel opened in the historical context of city in 1392. This hotel is near of  Vakil historical complex including Vakil bath, Vakil Mosque, Karim Khan Castle and bazaar. The hotel's façade is traditionally that sharps with nice lighting at night. The hotel has 108 rooms in shape of single, double, triple rooms and suites. Karim Khan's traditional restaurant serves all kinds of Iranian cuisine in pleasant atmosphere. Other services include a swimming pool, sauna, Jacuzzi, gym and massage room. This traditional and glorious hotel support every kind of taste with a comfortable stay.
rate and comment
Service Include
FEATURES

High-speed Internet, Air Conditioning, Dry Cleaning/Laundry Service, Automated Teller Machine, Free Breakfast, Parking space around the Hotel, 24 Hour Room Service,  Elevator, Lobby
FOOD AND DRINKS

Coffee Shop,  Restaurant in hotel, Tea House
CONFERENCE AND MEETINGS

Conference Hall, Meeting Room
SPORTS AND RECREATION

Pool, Sauna, Jacuzzi, Gym, Massage room