TABRIZ SHAHRYAR INTERNATIONAL HOTEL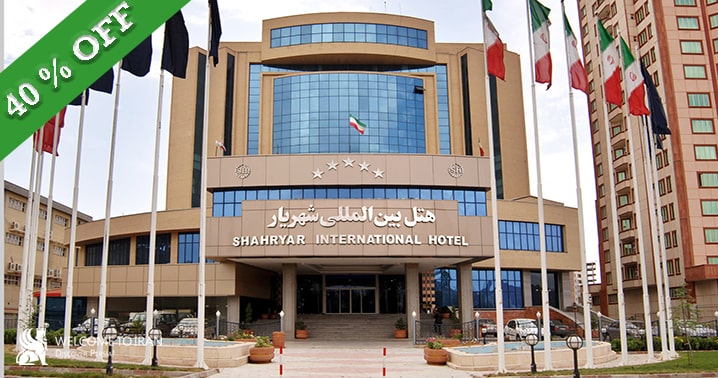 Location: :
East Azarbayjan
Address:  :
First of Elgoli Road, Tabriz, East Azarbaijan
Description:
Tabriz Shahryar International Hotel was built in 2007 in nine floors and has 180 rooms now. This hotel has provided everything for a memorable stay. The suitable location, entertainment and catering services, standard accommodation units and professional staff are all the reasons why this 5-star hotel selected in Tabriz. The Tabriz Shahryar International Hotel is equipped with two large restaurants; Kaktus and Cheshm-Andaz and ceremonial halls that offers a varied menu of food to its guests. Hotel's coffee shop is one of the most popular cafes in Tabriz, which is the perfect place for your friendly meeting. The hotel is located near El-Goli Park and offers excellent access to Tabriz attractions.
rate and comment
Service Include
FEATURES

Dry Cleaning/Laundry Service, Automated Teller Machine, Free Breakfast, 24 Hour Room Service, Shopping Center, Taxi Center, Elevator, Car Rentals, Barber Shop, Parking Space in the Hotel, Praying Room
FOOD AND DRINKS

Restaurant in Hotel, Coffee Shop, Fast Food Restaurant
CONFERENCE AND MEETINGS

Conference Hall, Banquet Hall, Indoor Swimming pool
SPORTS AND RECREATION

Dry Sauna, Steam Room, Spa Services, Jacuzzi, Dry Sauna, Steam Room, Fitness Gym