TEHRAN ESKAN ALVEND HOTEL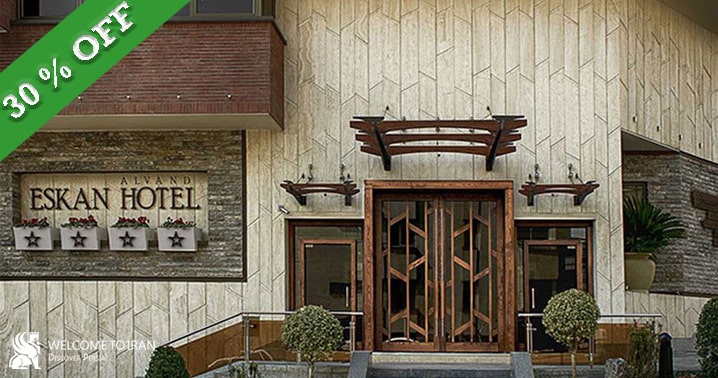 Address: :
Corner of Ahura Mazda Street, Doosti Street, Alvand Street, Arjantin Square, Tehran
Description:
Tehran Eskan Alvand Hotel is located near Argentine Square; one of the main squares of Tehran, and offers convenient access to Tehran Attractions and the administrative centers. This 4-star hotel was opened in 2014 accordance with modern standards and has 64 rooms and suites in 16 floor now. Tehran Eskan Alvand Hotel has some restaurants that offer a variety of meals to guests. The hotel's café also has attractive drinks and its space is suitable for friendly meetings. If you come to Tehran with business goals, you can organize your administrative meetings in the conference hall and use its modern facilities. For relaxation, guests can use the water complex like sauna, spa and steam room. Everything is provided for a memorable stay at Tehran Eskan Alvand.
rate and comment
Service Include
FEATURES

High-speed Internet, Air Conditioning, Business services, Dry Cleaning/Laundry Service, Automated Teller Machine, Free Breakfast, Parking space around the Hotel, Taxi Center, Elevator, Lobby, Coffee Net, Safety Box in Lobby, Currency Exchange, Praying Room
FOOD AND DRINKS

Restaurant in Hotel, Coffee Shop, French Restaurant
CONFERENCE AND MEETINGS

Conference Hall, Meeting Room, Banquet Hall
SPORTS AND RECREATION

Spa Services, Jacuzzi, Dry Sauna, Billiard Hall, Fitness Gym