TEHRAN PERSIAN PLAZA HOTEL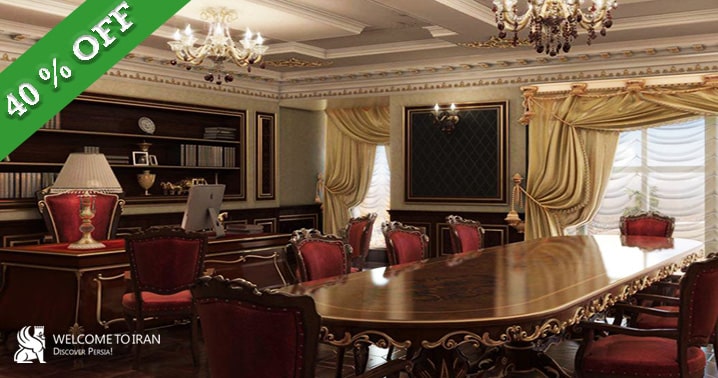 Address: :
No 42, East Mirzaie Zeinali Street, Pass Beheshti Street, North Sohrevardi, Tehran
Description:
Tehran Persian Plaza Hotel; a luxury hotel with modern amenities and worthy hospitality was opened in 1397. The hotel is located city center and has 11 floors and 100 rooms; the magnificent facade attracts the eyes. The hotel courtyard connects the interior and exterior. The lobby is decorated with luxurious furniture and gold plasterwork. Hotel staff welcome and help you to have stay easily; they present some more information about Tehran attractions. The rooms and corridors, like lobby have nice design and equipped with modern facilities. The suites are located on the 11th floor with fantastic landscape and there is a business room for managers and business purposes generally. Tehran Persian Plaza Hotel Restaurant offers a variety of Iranian and non-Iranian cuisine. The hotel's café is also open-air, which is recommended for friendly meetings to enjoy delicious drinks and hearty cooking.
rate and comment
Service Include
FEATURES

High-speed Internet,Dry Cleaning/Laundry Service, Free Breakfast, Elevator, Parking Space in the Hotel
FOOD AND DRINKS

Coffee Shop, Outdoor Restaurant, Traditional Restaurant
CONFERENCE AND MEETINGS

Meeting Room, Banquet Hall
SPORTS AND RECREATION