YAZD ARG-E JADID HOTEL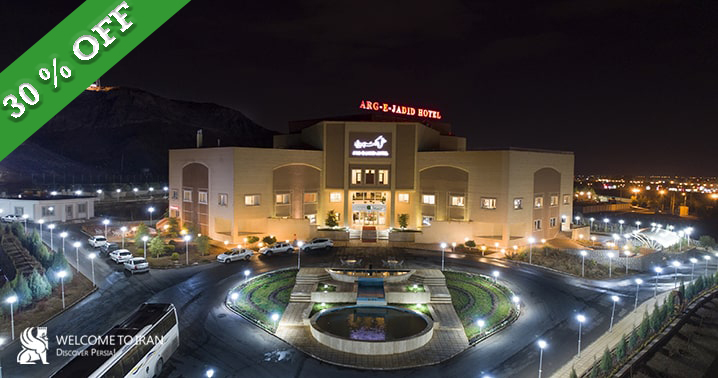 Address: :
Next to Mehravaraan Park, Monajat Blvd, Ashrafan Blvd, Yazd
Description:
Yazd Arg-e Jadid Hotel is opend in 2014 and located near the Zoroastrian Tower of silence; opposite of international exhibition. This 4 star hotel is close to the airport and offers good access to the Yazd attractions. Arg-e Jadid hotel facade is made of brick and the domestic view is designed in a modern style. The hotel has 150 rooms and suites, sports space and multi-halls for organizing conferences and events. Restaurant and Cafe Yazd Arg-e Jadid Hotel serves a variety of food and drinks for guests. Another part of the hotel is handicrafts shop where you can buy souvenirs.
rate and comment
Service Include
FEATURES

High-speed Internet, Air Conditioning, Business services, Automated Teller Machine, Free Newspaper, 24 Hour Room Service, Shopping Center, Taxi Center, Elevator, Lobby, Parking Space in the Hotel, Handicrafts Shop, Praying Room
FOOD AND DRINKS

Restaurant in Hotel, Coffee Shop, Fast Food Restaurant
CONFERENCE AND MEETINGS

Conference Hall, Meeting Room, Banquet Hall
SPORTS AND RECREATION

Spa Services, Billiard Hall, Table Tennis, Fitness Gym