YAZD RAHOMA HOTEL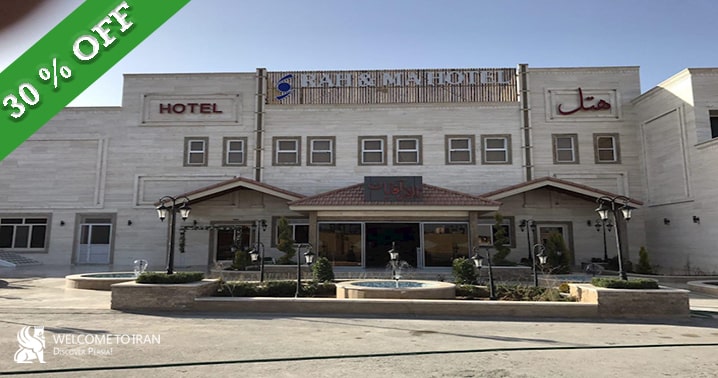 Address: :
Across from Shahid Sadughi Hospital, Ibne Sina Blvd, Riazi Square, safaeiye, Yazd
Description:
Yazd Rahoma Hotel is one of the new hotels in the city opened in 2017. This 4 star hotel is located outside the city center, close to the Zoroastrian Silence Tower and has suitable access to other Yazd attractions. Yazd Rahoma Hotel architecture is modern and has 30 rooms equipped. Its facilities include meeting room, banquet hall, handicraft shop, coffee shop, Italian restaurant, restaurant and fast food.  So you can order a variety of Iranian and non-Iranian food and enjoy it in a relaxed atmosphere.
Yazd is a traditional and beautiful city with many incoming and domestic tourists that has been registered by UNESCO. As a result, many hotels and accommodations have been built in recent decades, whose selection of the best ones requires awareness of their conditions.
rate and comment
Service Include
FEATURES

High-speed Internet, Air Conditioning, Dry Cleaning/Laundry Service, Automated Teller Machine, Free Breakfast, Free Newspaper, Library, Taxi Center, Elevator, Lobby, Parking Space in the Hotel, Coffee Net, Handicrafts Shop, Safety Box in Lobby, Praying Room, 24 Hour Room Service
FOOD AND DRINKS

Restaurant in Hotel, Coffee Shop, Outdoor Restaurant, Fast Food Restaurant, Traditional Restaurant
CONFERENCE AND MEETINGS

Conference Hall, Meeting Room, Banquet Hall