Ingredients:
Meat: 300 gram
Almond slice: 150 gram
Egg: 5 numbers
Salt: necessary amount
Saffron: necessary amount
Oil: necessary amount
(Serve for 5-6 people)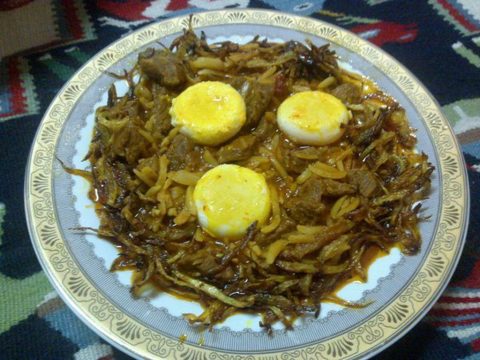 How to prepare Ardebili Almond stew?
Cut meats in size that they are suitable for stew.
Pour water on meats and give time to them and let them bake.
Fry onions and add half cooked meat with salt, turmeric, the little pepper, saffron and almond slices to it and roasting all of them together on the frying pan.
At the end put egg yolk without stir on the meat and let them bake.
It is possible to put some slices of almond on the egg yolk either.
You can eat this stew with both bread and rice.
Enjoy it!