ISFAHAN ZENDE ROOD HOTEL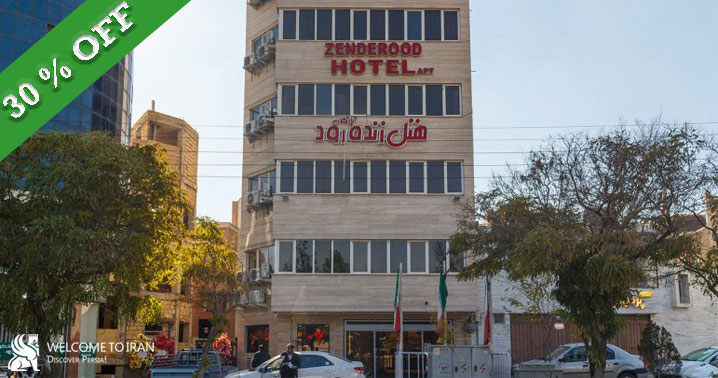 Address: :
Between Golzar Street and Malek Street, West Hasht Behesht Street, Isfahan Province, Isfahan.
Description:
Isfahan Zende Rood Hotel inaugurated in 2016 and is considered as one of the newly build three star hotels. This hotel is located in Hasht Behesht Street, close to attractions such as Naqsh-e Jahan Square. Now, 28 rooms and suites are available in five floors, equipped with refrigerators, tea makers, TVs, air conditioner, fire fighting system, heating and cooling systems. The hotel's facilities consist of parking, safety box and a coffee shop.  A restaurant is under construction to cater with varied cuisines. The economic price, convenient services and the location of Zende Rood Hotel makes it one the first choice for tourists.
rate and comment
Service Include
FEATURES

High-speed Internet, Air Conditioning, Free Breakfast, Parking space around the Hotel, 24 Hour Room Service, Elevator, Lobby, Safety Box in Lobby
FOOD AND DRINKS