SHIRAZ PARK SAADI HOTEL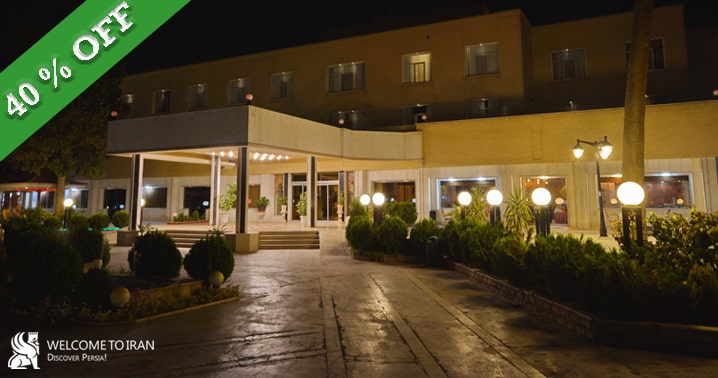 Address: :
Park Saadi Hotel, Across from Baghe Jahan Nama, Hafez Street, Shiraz
Description:
Shiraz Saadi Park Hotel is located near to Qoran Qate; the Shiraz entrance and the opposite of Jahan Nama Garden and tomb of Hafiz. Do not miss the night walking in during your satay. It has also good access to other Shiraz Attractions. Saadi Park hotel was opened in 1962, renovated in 1998 and has equipped with modern facilities recently. The hotel's professional staff welcomes you in the lobby and head to the rooms. The hotel has 53 rooms including 11 single and 32 doubles rooms, 4 suites and 4 connects with beautiful views. The hotel restaurant presents service during the day and serves a variety of Iranian and non-Iranian cuisine. You can organize your ceremonies and conferences in the hotel hall, which has a capacity of 350 people with modern equipment and facilities. Other Shiraz Park Saadi hotel services include a children's playroom, Jacuzzi, Ping-Pong table, Foosball that you can use in your leisure.
rate and comment
Service Include
FEATURES

High-speed Internet, Air Conditioning, Dry Cleaning/Laundry Service, Automated Teller Machine, Free Breakfast, Free Newspaper, 24 Hour Room Service, Shopping Center, Library, Taxi Center, Elevator, Lobby, Car Rentals, Parking Space in the Hotel, Safety Box in Lobby, Children Playground, Praying Room
FOOD AND DRINKS

Coffee Shop, Outdoor Restaurant, Traditional Restaurant
CONFERENCE AND MEETINGS

Conference Hall, Meeting Room, Banquet Hall
SPORTS AND RECREATION

Outdoor Swimming Pool, Jacuzzi, Dry Sauna, Steam Room, Foosball Table, Table Tennis