SHIRAZ SETAREGAN HOTEL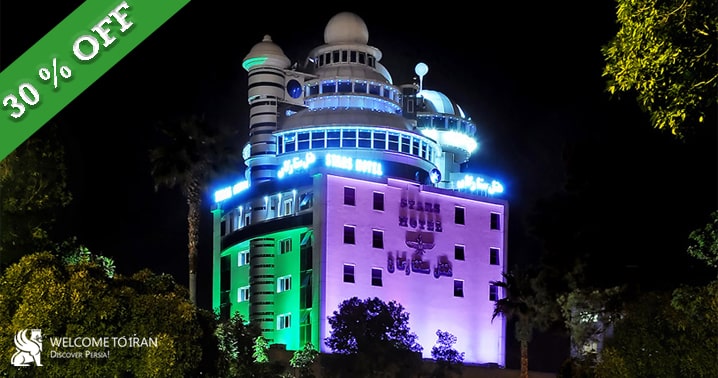 Address: :
Setaregan Hotel, Corner of Azadi and Eram, Shiraz, Iran
Description:
Shiraz Setaregan Hotel is located in the north of the city with pleasant climates. The hotel's façade and its lighting shines at night like a star that gets every passerby attention. The hotel's rooms are designed in different and special way. Setaregan hotel's restaurant serves various cuisine in a traditional space. The café also welcome you with drinks and dessert. If you have traveled to Shiraz for business purposes, you can use the hotel conference hall to hold your seminars and meetings professionally. A point of Setaregan hotel is its location and accessibility to attractions and public transportation. Therefore, you can visit the sites such as Eram Garden, Tomb of Hafiz, Karim Khan Mosque, etc with a short distance.
rate and comment
Service Include
FEATURES

High-speed Internet, Air Conditioning, Dry Cleaning/Laundry Service, Automated Teller Machine, Free Breakfast,  Parking space around the Hotel, 24 Hour Room Service, Taxi Center, Elevator, Lobby, Parking Space in the Hotel, Praying Room
FOOD AND DRINKS

Coffee Shop, Fast Food Restaurant
CONFERENCE AND MEETINGS

Conference Hall, Meeting Room