YAZD MALEK AL-TOJAR HOTEL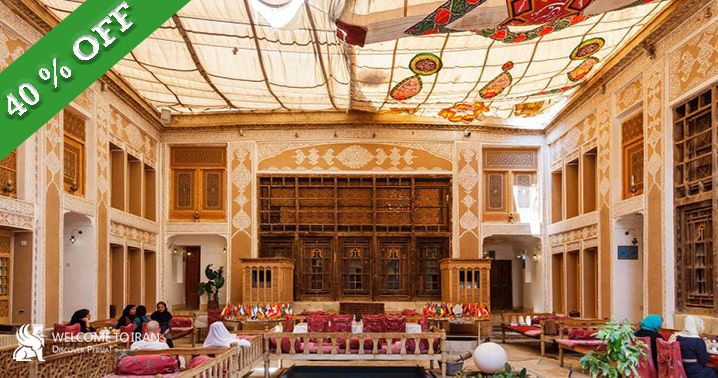 Address:  :
Malek Al-Tojar Hotel, Panje Ali Bazzar, Qiyam Ave, Imam Street, Yazd
Description:
Yazd Malek Al-Tojar Hotel is one of the traditional houses of this city and has belonged to Haj Ali Asker Shirazi; a Yazd merchant. This is the first adobe hotel in the world, which opened in 1376. The Malek Al-Tojar Hotel is located in the Yazd Tourist Center, next to the Khan Bazaar and square with good access to other Yazd attractions. Iranian desert houses have unique architectural features that have always been of interest to architects. In recent decades, these aristocratic houses have changed to the hotel. Yazd Malek Al-Tojar Hotel equipped with modern facilities and managed by the standards of hospitality. The hotel include several rooms, the central courtyard and the underground used as a restaurant. You will find a variety of Iranian and non-Iranian cuisine at the restaurant.
rate and comment
Service Include
FEATURES

High-speed Internet, Air Conditioning, Dry Cleaning/Laundry Service, Free Breakfast, Free Newspaper, 24 Hour Room Service, Parking Space in the Hotel, Safety Box in Lobby, Praying Room
FOOD AND DRINKS

Restaurant in Hotel, Coffee Shop, Traditional Restaurant, Outdoor Restaurant
CONFERENCE AND MEETINGS