Yazd Province is one of the 31 provinces of Iran and located in the heart of the country. Its administrative center is the city of Yazd. The province has an area of 131,575 km2. The city of Yazd is the economic and administrative center of the province and therefore the most populated.
Yazd is the driest major city in Iran, with a yearly precipitation amount of 49 mm and only 23 days of precipitation, which is also the hottest city north of the Persian Gulf coast, with summer temperatures very frequently above 40 °C in blazing sunshine with no humidity. Even at night the temperatures in summer are rather intolerable. In the winter, the days remain mild and sunny, but in the morning the thin air and low cloudiness cause very cold temperatures that can sometimes fall well below 0 °C.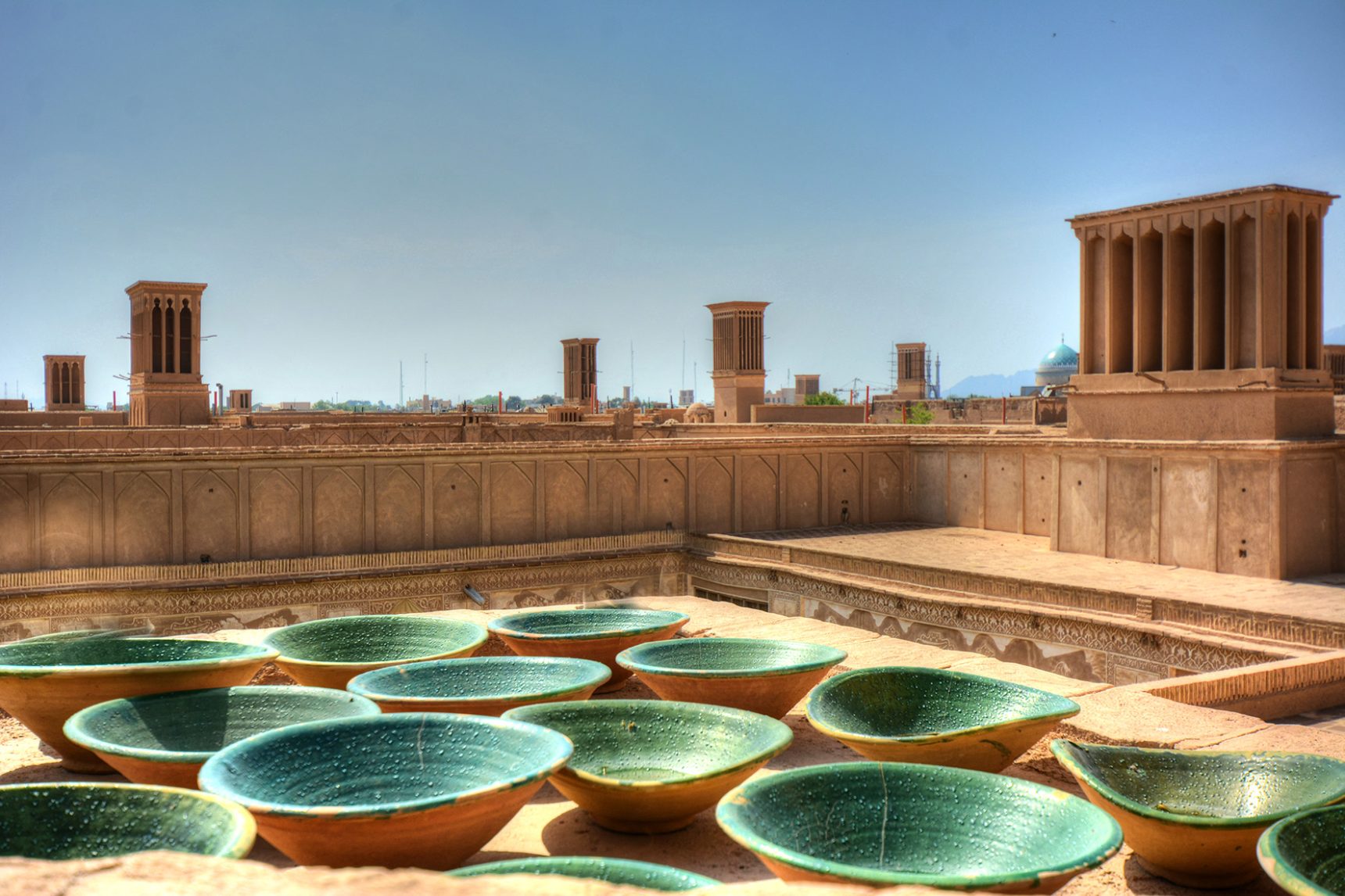 Yazd province was considered to be an important passage in historical periods. The area has been one of the most well-established routes for railways, postal and harbor centers during the Achaemenes period. Since roads maintenance in Yazd was so important, the Al-Mouzaffar family came to power as they used to be in charge of roads maintenance of the Meybod district. This province has been somewhat immune from the conflicts and wars took place during Iran's history. The harshness of the roads, along with the limitation of water resources, has been a major obstacle to conquer this area by some of the great and small governments throughout history. There are so many signs and constructions in Yazd province which indicate to the depth of culture and civilization in the land during pre and post-Islamic period.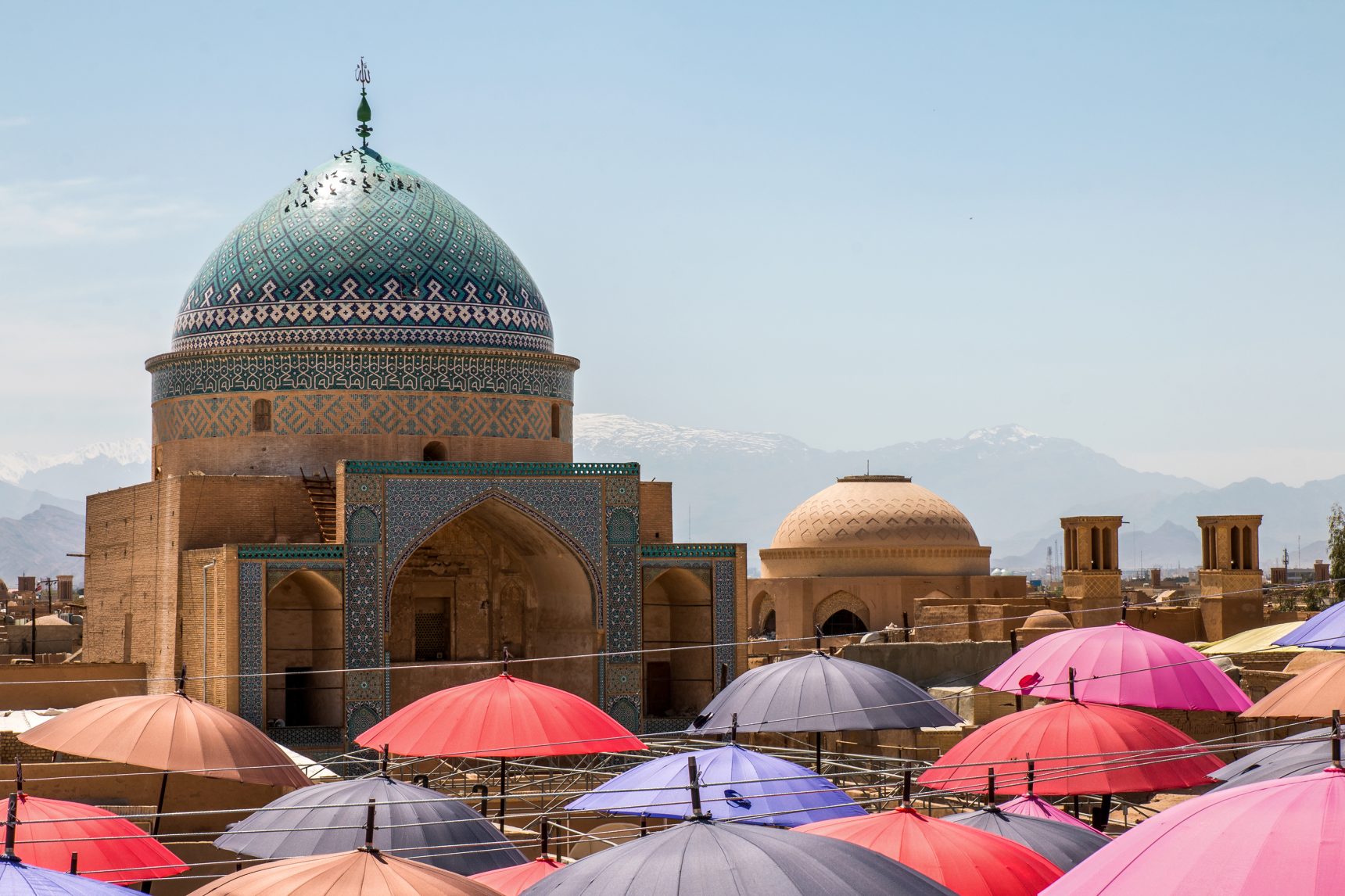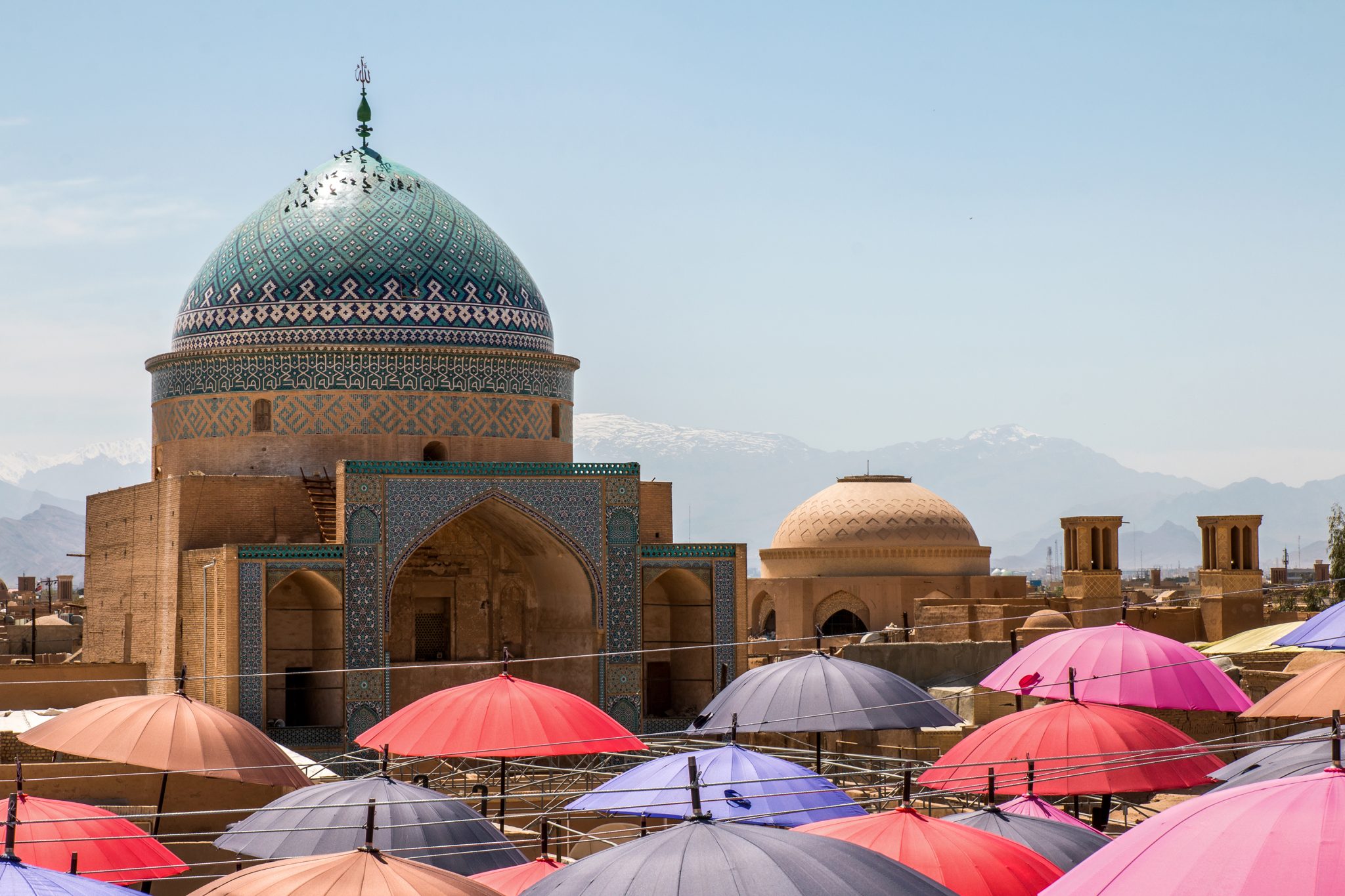 The majority of the people of Yazd are Persians, and speak Persian with Yazdi accent which is different from Persian accent of Tehrān; but there are also small populations of other Iranian ethnicities in the city such as Azerbaijanis and Qashqais who speak Persian as their second language.
Reference: Cultural Heritage, Handicrafts & Tourism Organization of Iran, Iran Travel guide. Iran: 2018