Are you planning a trip to Yazd, Iran? If so, make sure to add a visit to the Cypress Abarkooh to your itinerary. Known as the second oldest tree in the world, the Cypress Abarkooh is a symbol of ancient Iran, and its history and significance are truly fascinating.
Located in the Abarkooh city of Yazd province, the Cypress Abarkooh has been estimated by scientists to be between 4,000 and 8,000 years old. Standing at a height of about 28 meters and with a trunk circumference of around 18 meters, this giant cypress is still green and hardy.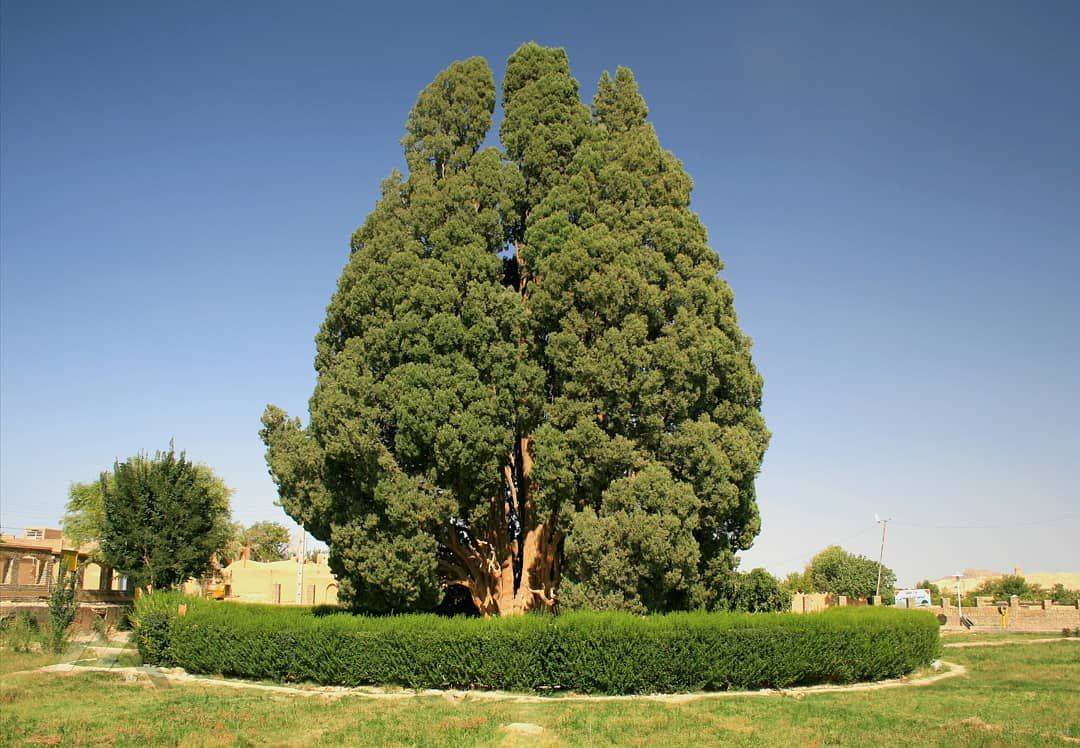 But the Cypress Abarkooh is more than just an old tree. It holds a special place in Iranian mythology, as it is said to be a symbol of Ahuramazda, the Zoroastrian god. In fact, the legend goes that the tree was first planted by him. Other legends believe that the tree has a soul, and that this spirit protects it.
The Yazd Cultural Heritage and Tourism Organization is responsible for protecting the Cypress Abarkooh. To emphasize the importance of this natural wonder, the organization has erected a protective fence around it. The tree is also registered by the Cultural Heritage Organization of Iran and is awaiting UNESCO approval for world registration.
When planning your trip to Yazd, don't miss the opportunity to see the Cypress Abarkooh, which is located 140 km from Yazd. This living symbol of ancient Iran is truly a sight to behold, and its history and mythology will leave you in awe.
In summary, if you're looking for a unique and unforgettable experience, visit the Cypress Abarkooh and immerse yourself in the history and mythology of ancient Iran.