Hormozgān Province is one of the 31 provinces of Iran. It is in the south of the country, facing Oman and UAE. Its area is 70,697 km2 (27,296 sq mi), and its provincial capital is Bandar Abbas. The province has fourteen islands in the Persian Gulf and 1,000 km (620 mi) of coastline.
The province is primarily mountainous, consisting of the southern tip of the Zagros Range. The province experiences a very hot and humid climate, with temperatures sometimes exceeding 120 °F (49 °C) in summers. There is very little precipitation year-round.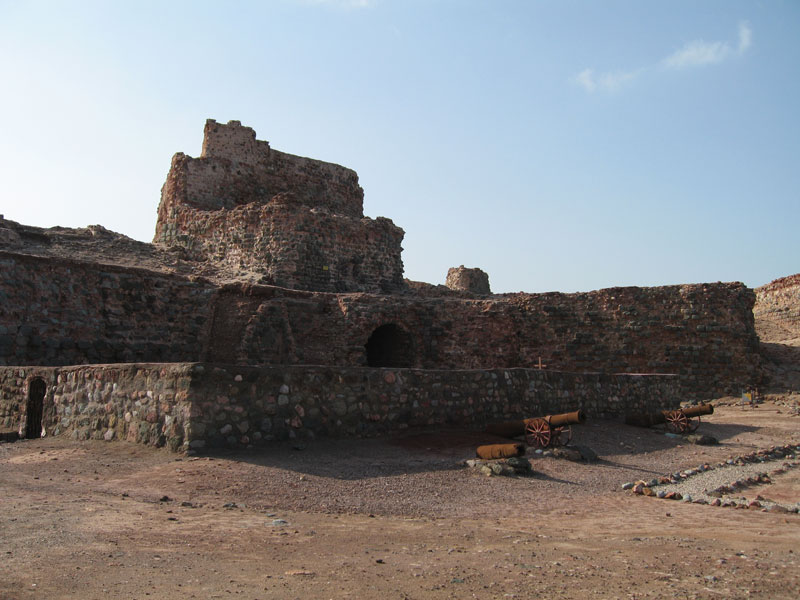 Although Hormozgān is known to have been settled during the Achaemenid era when Nearchus passed through the region, recorded history of the main port of Hormozgān (Ban-dar-e Hormoz) begins with Ardashir I of Persia of Sassanid Empire. The province is said to have been particularly prosper tween 241 and 211 BC, but grew even furth in trade and commercial significance after the arrival of the Islamic era. Marco Polo visited the port of Bandar Abbas in 1272 and 1293. He reported widespread trading in Persian jewelry, ivory and silk of Indochina, and pearls from Bahrain in the Bāzārs of the port of Hormuz. In 1497 Europeans landed in the region for the first time, headed by Vasco da Gama. In 1508 the Portuguese, led by Afonso de Albuquerque invaded the area with seven warships, under the pretext of protecting their interests from Egypt and Venice. The port of Hormuz at the time was considered strategic positioned for commercial interests in the Persian Gali Ismail I who was trying to counter the Ottoman Empire to the west, was unable to save the port from the Portuguese, until Shah 15bas I was finally able to drive them out of the Persian Gulf with the aid of the British. 1 name of Bandar Abbas comes directly from the name of Shah Abbas I. The strategic importance of the Persian Gulf further increased after World War I with the discovery of oil in the region.
Reference: Cultural Heritage, Handicrafts & Tourism Organization of Iran, Iran Travel guide. Iran: 2018